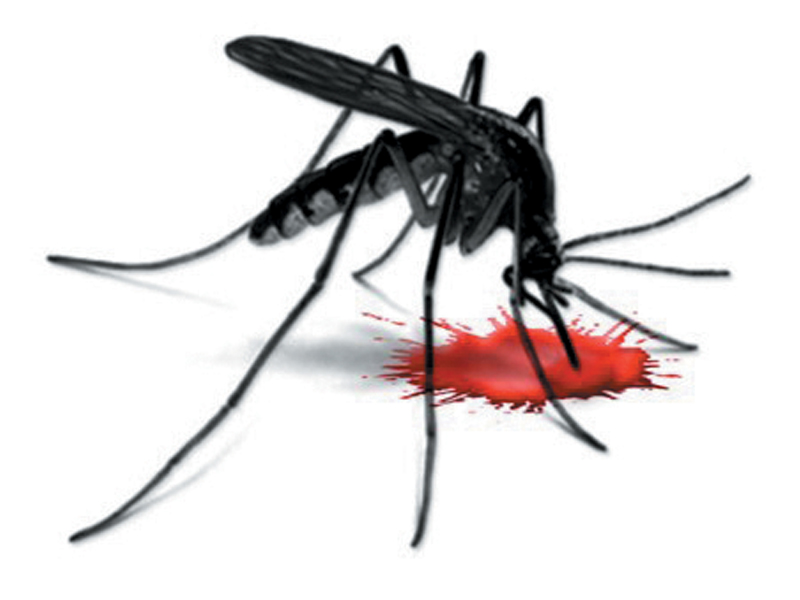 ---
PESHAWAR:



Swat has been in the spotlight for dengue this season but on Saturday Malakand reported its first case, taking the total to 52 across the province.






The patient, 18-year-old Bakhtullah, has been admitted to Hayatabad Medical Complex (HMC).




HMC spokesperson for infectious diseases, Dr Wali Rehman, said that they have separate rooms for Congo and dengue patients and their staff has protective gear.




So far 50 positive cases have been reported from Swat, one from Tarbela and one from Malakand. Temperatures are ideal in Swat for the breeding of the yellow fever mosquito, Aedes aegypti that spreads dengue. A hospital official said that the mosquito will be more active during the monsoon rains. Temperatures are predicted to hover around 22 degrees with chances of rain in the next seven days.




This is not the first time the region has grappled with dengue. According to data recorded by the health department, last year, around 57 people were infected in Abbottabad with one fatality; 26 suffered in Buner; 363 were infected in Lower Dir; 344 in Mardan; 210 in Mansehra; 479 in Malakand. The highest number came from Swat at 9,037 patients of whom 36 died. In Shangla, 1,116 people were infected.




Talking to The Express Tribune, Dr Rana Muhammad Safdar, the chief of the Field Epidemiology and Disease Surveillance Division at the National Institute of Health, said that whenever the dengue mosquito infects any person in a new place where it had not done so in the past, it usually results in a massive outbreak of the disease. This would explain what is happening in KP compared to other parts of the country.




There are four types of dengue fever virus, he added. Therefore, if the population of a certain area is already infected by the first type and later with the second or third type, it also results in an outbreak.




Given the high numbers, the government appears not to have been prepared to protect the populace this year. Muhammad Saleem from the government's department working on the prevention of dengue and malaria said that they had appointed four committees to plan on controlling dengue this year.


He said the chief minister's fund has given Rs59 million and several prevention plans were being implemented. They had completed the training for doctors and paramedics. Vector control items are being bought and brochures and pamphlets were being published to spread awareness among people. Saleem claimed that by August 15, all the equipment would be distributed at district-level hospitals.

Dengue can spread

Patients who are already infected with the dengue virus can transmit the infection (for 4–5 days; maximum 12) via Aedes mosquitoes after their first symptoms appear.

Dengue is a mosquito-borne viral infection.

The infection causes flu-like illness, and occasionally develops into a potentially lethal complication called severe dengue.

Dengue is found in tropical and sub-tropical climates worldwide, mostly in urban and semi-urban areas.

There is no specific treatment for dengue/ severe dengue, but early detection and access to proper medical care lowers fatality rates below 1%.

Dengue prevention and control solely depends on effective vector control measures. SOURCE: WHO

Published in The Express Tribune, August 5th,2014.
COMMENTS
Comments are moderated and generally will be posted if they are on-topic and not abusive.
For more information, please see our Comments FAQ