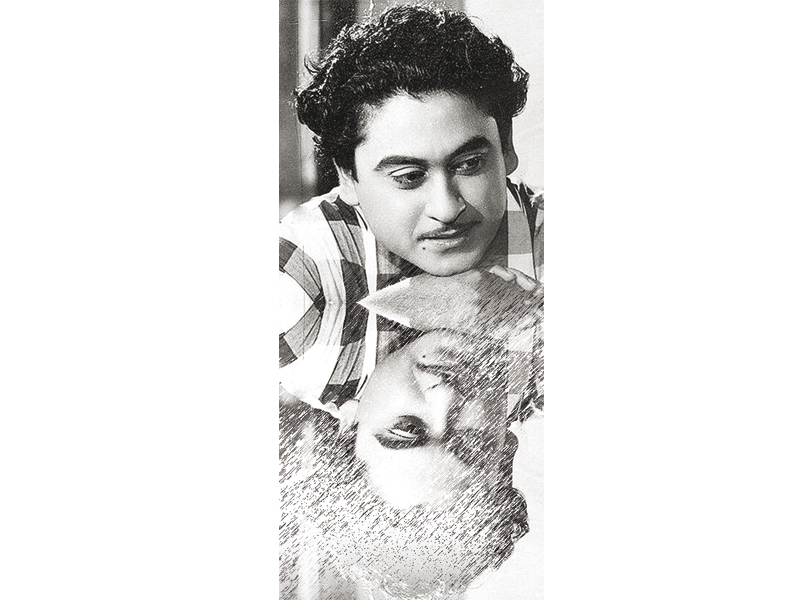 ---
"Mera jeevan kora kaaghaz kora hi reh gaya... Jo likha tha aansoon ke sung beh gaya," sang the legendary Kishore Kumar for the 1974 film Kora Kagaz. But the actor-singer's life away from the reel was anything but a 'kora kaaghaz.' With an illustrious career and public image, Kishore Da's fans have long idolised him for his larger-than-life persona. However, not many know that behind the veil of enchanting glory lay a disenchanted man, who we unveil on his 85th birthday (August 4), as compiled from the Hindustan Times.


After earning his spurs in acting, singing and later, at stage shows, Kishore came to be known as a people's person, but till the very end, he preferred to stay aloof, resulting in two polarised Kishores in one. Kishore wasn't content with acting in films and wished to be left alone to sing.



He had to succumb to the pressure of his older brother, star Ashok Kumar, who wanted Kishore to step foot in acting. Initially, he was sometimes not paid for his work, which gradually made him paranoid, with the sense of underappreciation staying with him even when he became successful.




But just when his days of struggle were over and he found ground in singing, his personal life began troubling him. His first wife Ruma left him, only to find a new career and husband in Calcutta. Actor Madhubala, who was his second wife, passed away after nine years of marriage. The third woman he married, Yogeeta, decided to part ways with him on his 49th birthday in 1978. It was only after this that he found marital solace with actor Leena Chandavarka.

When then prime minister Indira Gandhi declared a state of emergency in India during 1975 and 1977, Kishore was ordered to lend his vocals to a song supporting her 20-point plan. When he renounced the directive, the information and broadcasting minister at the time, VC Shukla, announced a ban on his voice on All India Radio.



Not only did he fall short of the record during the strife with political heavyweights, but also had a bad record of income tax payments. In an interview, he once showed his income tax files in shreds, stating mockingly, "Rats love to eat them. These are very effective as pesticide."

Kishore Da didn't smoke or drink and had no friends, thus kept away from social gatherings. By the late 1960s, he became increasingly disgruntled towards people, so he began treating his trees as pets, giving names to and conversing with them. Interestingly, he once had an architect redesign his house in a moat to deter people from meeting him, but the project was stalled.

He would give in if people pestered him for interviews, but then leave the scene, excusing himself via a note. What may come as a shock to his fans, his living room contained skulls and bones with red lights and spine-chilling music, the morbidity of which aimed at preventing unwelcome people from visiting him. Whether Kishore surrendered to sadness or was conquered by madness remains a mystery, but the artiste's life is certainly worth deciphering.



Published in The Express Tribune, August 5th, 2014.

Like Life & Style on Facebook, follow @ETLifeandStyle on Twitter for the latest in fashion, gossip and entertainment.