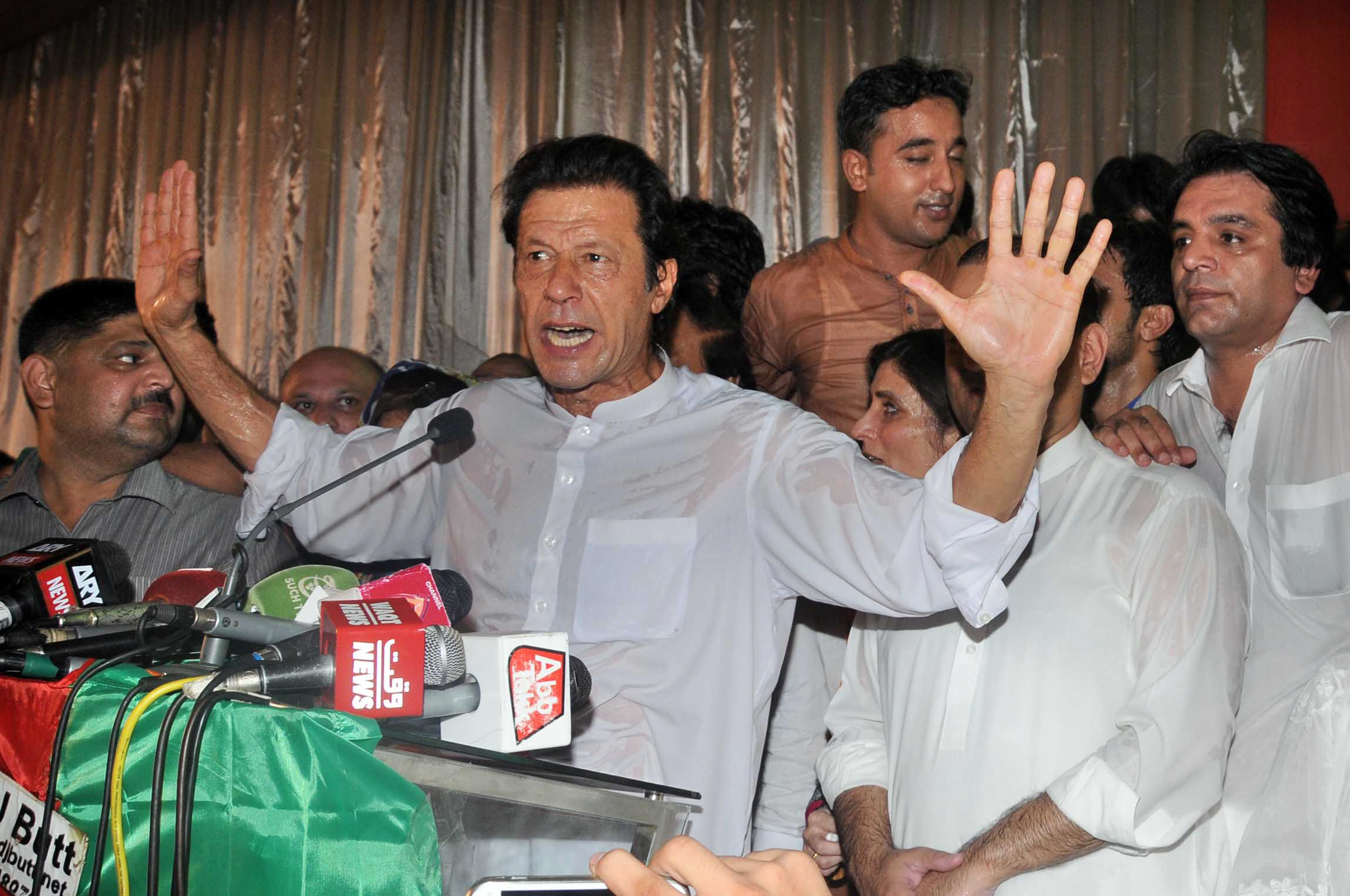 ---
LAHORE: Pakistan Tehreek-e-Insaf (PTI) MNAs handed over their resignations to PTI chief Imran Khan on Monday, Express News reported. 

PTI Information Secretary Shireen Mazari said the resignations were now in Imran's possession and he could present them to the speaker of the National Assembly whenever he deems fit -- a decision taken during the party's parliamentary party meeting on Monday.

Two days ago, Imran had summoned PTI's MNAs to hand in their resignations before the NA session takes place on August 4 (today).

Further, Imran said that he would present them to the speaker of the NA on August 13 -- a day before the party's 'Azadi' march on Independence Day.

The PTI leadership has already slammed the door shut on negotiations with the government. The party has started mobilising its supporters for the Azadi March at Islamabad's D-Chowk where it expects one million will show up on August 14.

Siraj suggests PML-N, PTI talk it out

While talking to media, Jamaat-e-Islami chief Sairajul Haq said that the Pakistan Tehreek-e-Insaf (PTI) have no plans of dissolving the Khyber Pakhtunkhwa assembly, adding the party only wants transparent elections.

The former KP senior minister said that he does not want differences between parties to be exploited by others.

"I have suggested that the Pakistan Muslim Legaue – Nawaz and the PTI should talk and resolve their differences," said Haq.

Imran wins Mengal's support

PTI chief Imran Khan on Monday contacted Akhtar Mengal, the chief of Balochistan National Party-Mengal (BNP-M) and invited him to participate in his August 14, Azadi March.

PTI information secretary Shireen Mazari claimed that the Baloch nationalist leader has assured Imran of his party's support, adding that BNP-M will participate in PTI's "Azadi March".

PTI vice chairman Shah Mehmood Qureshi and Chief Minister Khyber-Pakhtunkhwa Pervez Khattak met Jamat-e-Islami chief Sirajul Haq to formally invite his party to participate in August 14 protest march.