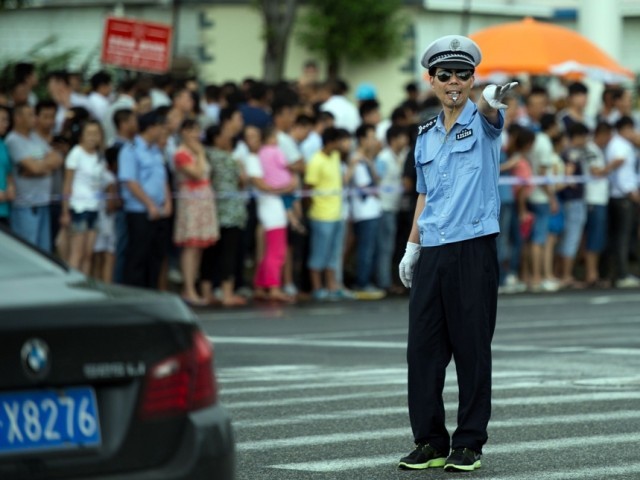 ---
SHANGHAI: A car parts plant in China where 75 workers were killed in an explosion committed multiple violations of regulations, the country's work safety chief said Monday, according to state media reports.

State Administration of Work Safety head Yang Dongliang said the Taiwanese-invested Zhongrong Metal Products Co factory in Kunshan, near Shanghai, was missing equipment for dust removal.

Saturday's blast in the wheel hub polishing workshop happened when dust particles from production came into contact with flames, the official Xinhua news agency reported.

The firm manufactured for car companies, including US automaker General Motors (GM).

The death toll rose to 75 on Monday, up from 71 on Sunday, with 185 people still receiving treatment for injuries, Xinhua said. State media previously put the number of injured, many with severe burns, at nearly 200.

"The safety production system and measures were incomplete, unimplemented," Yang told a meeting in Kunshan, a centre for Taiwanese investment.

"There was no cleaning... of accumulated dust every shift at a set time, which caused dust to exceed limits," he said, adding the company failed to install dust removal equipment at every work station, in violation of regulations.

He did not specify what might have ignited the dust, but said machinery at the plant lacked safety devices which might prevent explosions.

Dust suspended in the air in the right concentration can detonate, according to safety experts.

Describing the accident as a serious failure of responsibility, Yang blamed the chairman of the company whose name he gave as Wu Jitao. Online reports, which could not be confirmed, identified him as a US citizen originally from Taiwan.

The People's Daily newspaper reported that authorities have detained five company officials, without identifying them.

China has a dismal industrial safety record as some owners evade regulations to save money and pay off corrupt officials to look the other way.

Over the weekend, US workers' rights group China Labor Watch said proper safety measures could have prevented the accident and put part of the responsibility on auto giant GM, which was supplied by Zhongrong.

GM said in a statement it had no direct contact with the factory.

Zhongrong was set up in 1998 with registered capital of $8.8 million, according to its website. It gave its number of employees as 450 and core business as production of aluminium alloy wheel hubs.