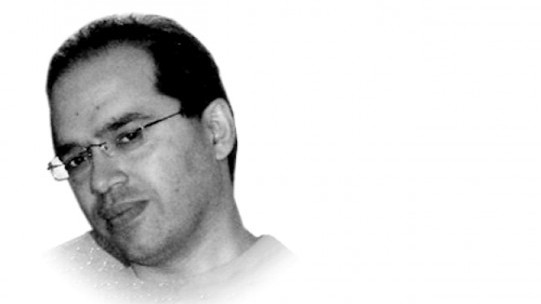 ---
Not when we've got our cricketers around

I love our cricket team. Sure their cricketing exploits have me gnashing my teeth like there's no tomorrow (no wonder my dental state isn't the best possible, much like my mental state) but it is their off-field activities and proclivities that keep me blissfully occupied and help me sleep at night.

Worried about having no water? Not a problem. Just don't think about it. You'd be much better off pondering one of the great mysteries of this universe. No, not the existence of god. No, the real question is: WHATEVER THE H*** DID SANIA MIRZA SEE IN SHOAIB MALIK? She's better looking than him; she's more intelligent than him; she's waaayyy more articulate than him (in both Urdu and English) – I mean the man can't put two coherent sentences together; she's more sophisticated than him; and she's probably got much more money than him - even with her tennis rankings slipping she's still got tons of endorsement deals, past and present, and we all know how much Indian sponsors can pay and he can't have made that much money from throwing a domestic T-20 match (something he's admitted to). Then there's the fact that she's going to have him in her hair all the time at least for the next year because he's been banned from the national cricket team for 12 months for playing dirty politics and causing schisms within the national squad (not that his team-mates really needed much prodding on that front) Plus there's that tiny little matter of him being a (possible) bigamist. So I repeat: what the h*** did she see in him? Trying to solve this little puzzle is better than counting sheep when your head hits the pillow at night.

No electricity? No problem. There is more than enough (star) wattage being provided by Wasim Akram and Sushmita Sen. He, the grandmaster of reverse swing (recently having quietly reversed his decision to bring a malpractice lawsuit against the doctors and hospitals involved in the ultimately and, unfortunately, unsuccessful treatment of his late wife) and the prince of cricketing quiz shows and dance competitions. She, former Ms. Universe, keeper of Ricky Martin's closeted secrets and (with her acting career fading fast) currently competing with Angelina Jolie to see who can adopt more kids faster. So are they or aren't they? Will they or won't they? The mind boggles and keeps itself busy as the sweat drips down your back, unnoticed.

No gas? Not to worry. Not when you've got that mistress of hot air, Veena Malik, courting her latest controversy (apart from the occasional reasonably decent job of impersonating some celebrity or other this seems to be her only talent – acting certainly isn't her forte) and accusing our repeat steroid cheat Mohammad Asif of writing her bum cheques. Now I'm thinking where's Meera? Surely she can't let Veena steal the limelight so easily? Can't she get Shoaib Akhtar or some other troubled cricketer (she can have her pick – half the team seems to be to either banned or fined or under investigation currently) to be involved in some sort of scandal with her?

Corruption in high quarters? Multi-million dollar Rental Power Project scandals and LNG scheme scams? Pfft! We've got bigger things to worry about in Danish Kaneria's possible involvement in spot-fixing.

The rising cost of food? Pshaw! Shahid Afridi (who would have thought he'd ever be our captain? But then who would have thought that a certain someone would be occupying the presidential palace in the Margalla hills one day) has shown us the way in finding alternative food sources. A cricket ball a day will keep the hunger pangs away.

Lack of governance? PCB CEO Ijaz Butt & co. have set the bar so high on that front that we really shouldn't be complaining about anybody or anything else.

May I suggest therefore that our government reward our entire cricket team with a Tamgha-e-Imtiaz for its meritorious service in the cause of providing endless hours of entertainment and, more importantly (especially as far as the powers-that-be are concerned) distraction, for a tired, exhausted nation.
COMMENTS (4)
Comments are moderated and generally will be posted if they are on-topic and not abusive.
For more information, please see our Comments FAQ