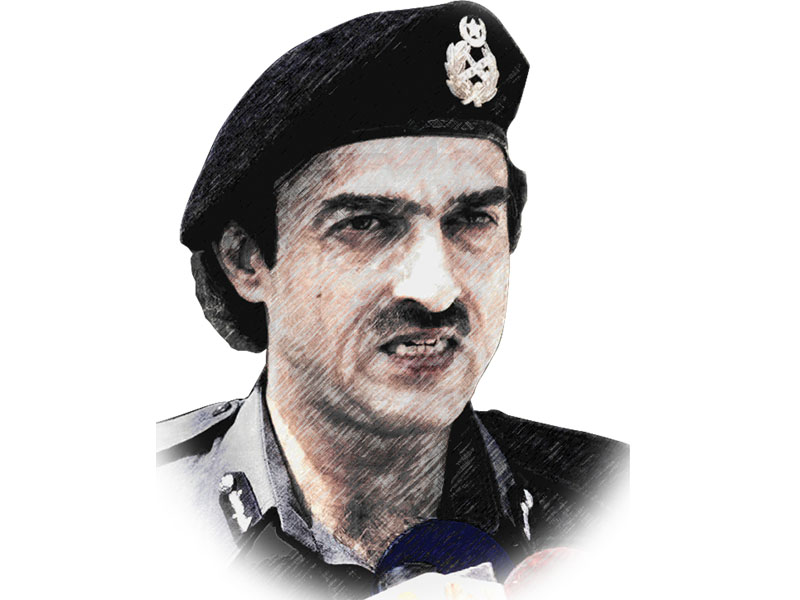 ---
PESHAWAR: Four years have passed since a suicide bomber attacked the vehicle of 51-year-old Frontier Constabulary (FC) Commandant Safwat Ghayur on August 4, 2010. With his demise, one of the biggest threats to militants in Peshawar Valley and the surrounding tribal areas was erased.

Ghayur's family has been prominent in Pakistani politics, civil service and the armed forces for many decades. It includes the likes of Owais Ahmed Ghani, Aftab Ahmad Sherpao and Sardar Abdur Rab Nishtar. Ghayur's father also served as the ambassador to Thailand, where the future policeman spent most of his youth.




It was in the 1980s that Ghayur joined the police as an ASP, with his first appointment in Peshawar city. After several postings in Mardan, Peshawar and Kohat, he worked in the Crime Investigation Department until 1996, after which he was transferred to the Intelligence Bureau. Afterwards, Ghayur was also posted as the inspector general for the Northern Areas before being appointed the FC commandant. Among other things, he is probably known best for his zero-tolerance attitude against militants – chase them down to the last man, he often said.

Ghayur also trained his own men with an iron fist. Many still remember an incident in which a man opened fire in front of a constable in Kochi Bazaar. Despite the fact that the accused was arrested and his weapon confiscated, Ghayur still suspended the constable. "He was a strict man, who enforced military-like discipline on all his officers," said an intelligence official, requesting anonymity. "Ghayur was in charge of four police stations as ASP City, where he raised a 16-man-strong force from each of them to patrol the area nightly."

One of the stories that exemplifies his famously unconventional methods is his handling of the notorious kidnapper from Khyber Agency, Shaitan, who was known for his abduction of foreigners from Peshawar. "One fine morning we heard that Shaitan had been killed by the police in an encounter," said the intelligence official while speaking to The Express Tribune. "What had actually happened was that the Crime Investigation Department, headed by Ghayur, had paid off a trusted friend of Shaitan's to gun him down."

"It was with such unusual tactics that Ghayur managed to rid the region of many a notorious villain," he added.

Once Ghayur was handed the reins of the FC in 2009, he began conducting his operations more ruthlessly than ever. Every attack on the police or FC was accounted for and no debts were left unpaid under his watch. Ghayur would personally coordinate each operation in Peshawar Valley and the adjacent frontier regions.

During an operation in Frontier Region Peshawar, Ghayur terminated 900 FC men from service after they declined to advance on militants' positions on the pretext that they were not armed appropriately. The incident set an example for many other officers, after which no one ever made that excuse again.

"I remember when militants attacked one of our check posts on the outskirts of the city one night," said an FC official while speaking of the police legend. "Many of our men were killed and others were taken captive." He recounted how Ghayur personally oversaw an operation in the adjacent Akka Khel area of Khyber Agency, where dozens of suspected militants were arrested; anyone who resisted was killed.

"He was a brave man who knew how to act and react, unlike most others who want to avoid a confrontation with militants for their own safety," the official said, "He was probably the first and last FC commandant of his kind, who hunted militants down relentlessly and ultimately paid with his life for it."

Ghayur's name was added to the list of compatriots who sacrificed their lives for the soil on August 4, 2010, after which he was also awarded the Nishan-e-Shujaat posthumously.

Years later, in a video released by the Darra Adam Khel faction of Tehreek-e-Taliban Pakistan, it was claimed that Ghayur had topped their hit-list because of his involvement in the killings of the relatives of many militants. "He kills five or six of them in a day," remarked an Awami National Party adviser once, while describing Ghayur's performance. "They are finally being paid back in the same coin."

Published in The Express Tribune, August 4th,2014.