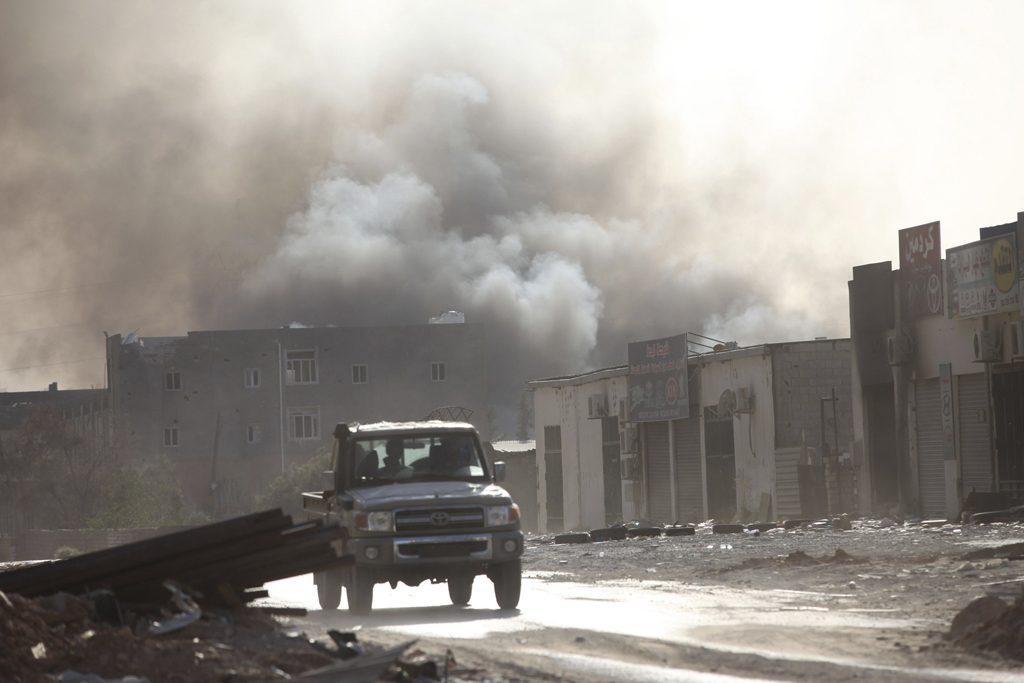 ---
It took only 100 minutes for the latest ceasefire, declared on August 1, to collapse in a pile of rubble. In Rafah, a town bordering Egypt, a Hamas attack on three Israeli soldiers — two dead, one abducted — prompted a fierce Israeli response that killed 70 people in Rafah alone. The details, as always in times of war, are murky. Hamas claims that the attack took place before the ceasefire was declared, but stated that it reserved the right to fight "Zionist incursions" anyway. The assertion is not altogether outlandish. Israel maintained that it will continue destroying the tunnels that it claims allow Hamas to transport weapons and coordinate attacks in Israeli territory. Therefore, it makes sense that if Israel continues its efforts to destroy them, then Hamas will try to prevent it.




Which is why the diplomatic efforts being put into arranging — and maintaining — a ceasefire continue to fail. Hamas has been encouraged by the large amount of sympathy pouring in from all over the world towards Palestinians and believes it can fight long enough to extract a ceasefire on more agreeable terms, including the end of the Israeli blockade on Gaza. Israel's army, the Israeli Defence Force (IDF), on the other hand, believes that with enough show of force and diplomatic backing, not just by the United States, but Saudi Arabia, Egypt and the UAE as well, it can cripple Hamas and secure Israeli territory bordering Gaza. So, when both Hamas and Israel want to continue fighting, then the ceasefire really isn't a priority for either side, especially on the terms that the mediators had proposed it.

A note on the 'mediators': ever since an Israeli raid on a Turkish flotilla headed for Gaza in 2010, Turkish Prime Minister Recep Tayyip Erdogan has been a vocal critic of Israel. His sympathy towards the Muslim Brotherhood — and by extension towards Hamas — have made Turkey's role as a mediator suspect to Israel. Qatar, another possible mediator, has similar problems.

On the other hand, Egypt, which already drafted a ceasefire proposal that Hamas rejected, supports Israel. So does Saudi Arabia, although it has now condemned the massive civilian casualties suffered in Gaza. However, even here, it has stopped short of condemning Israeli actions. It ironically blamed the silence of other countries. King Abdullah condemned the 'war crimes' taking place, but was careful not to mention who was committing them. US President Barack Obama paid lip service to the innocent civilians killed in the Israeli offensive so far — 1,500 was the latest count — calling the killings "heartbreaking" but also put the blame squarely on Hamas. He did not mince his words when he said that securing Israel was the priority — not Gazan lives.

It seems, then, that nobody else wants a mutually satisfactory ceasefire either, let alone the warring sides themselves. But speeches and diplomacy should not distract the world from the worsening humanitarian crisis that is Gaza. It will not be long before even Israel's staunchest supporters would have to look at the skyrocketing death toll and a scale of destruction that no conscientious individual or state could accept. Israel, despite its nifty PR (its ambassador to the US claimed that the IDF deserves the Nobel peace prize for "show of restraint"), is losing the media war. A blog post in an Israeli newspaper argued that the genocide of Gazans is the only viable solution to ending hostility. There is also the now well-known case of the female Israeli parliamentarian, who went so far as to say that mothers of all Palestinians should be killed during the Israeli assault on Gaza. Such hateful rhetoric has weakened Israel's argument that this is a 'defensive' measure. The images coming out of Gaza undermine Israel's insistence on being the victim in this conflict. That around 1,500 innocent Palestinians have died because 'Israel has the right to defend itself' is looking increasingly farcical. Tragically, any viable future for Gazans seems as unlikely as a durable ceasefire.

Published in The Express Tribune, August 4th, 2014.

Like Opinion & Editorial on Facebook, follow @ETOpEd on Twitter to receive all updates on all our daily pieces.
COMMENTS (3)
Comments are moderated and generally will be posted if they are on-topic and not abusive.
For more information, please see our Comments FAQ