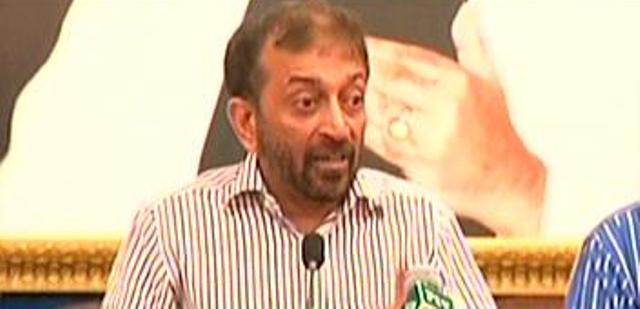 ---
KARACHI: Muttahida Qaumi Movement (MQM) leader Farooq Sattar has urged political parties to immediately resolve their differences as the country seemingly moves towards 'chaos', Express News reported on Sunday.

During a press conference in Karachi, Sattar said political divisions in the country are reaching a boiling point in an apparent reference to the Pakistan Tehreek-e-Insaf chairman Imran Khan's announcement to lead his 'Azadi March' to the federal capital on Independence Day as well as Pakistan Awami Tehreek Dr Tahirul Qadri's 'Revolution March' against the ruling Pakistan Muslim League-Nawaz government.

Sattar stressed that political leaders should work to resolve their difference during this crucial time when the Pakistan Army is conducting an operation against militants in North Waziristan and the Federally Administered Tribal Areas.

Earlier, in a press statement issued late Saturday night, MQM chief Altaf Hussain asked Prime Minister Nawaz Sharif to step down in a bid to stave off the possibility of human and financial losses in the upcoming protests by opposition parties.

"If he thinks the country will face grave danger from the impending long marches and protests, he should bravely step down from his position," Altaf said.

Further, Sattar said the party will celebrate the country's 68th Independence Day on August 14 but did not clarify whether the MQM would participate in Khan or Qadri's marches.

According to party sources, the MQM will not be participating in Qadri's revolution march. A decision to this effect will be announced soon.

Karachi crisis

During the conference, Sattar said that the water shortage facing Karachi has become a major problem, adding that there will be clashes over water in the city in the coming years.

He said that the drainage and water system of Karachi will collapse after another spell of monsoon rain.
COMMENTS (5)
Comments are moderated and generally will be posted if they are on-topic and not abusive.
For more information, please see our Comments FAQ