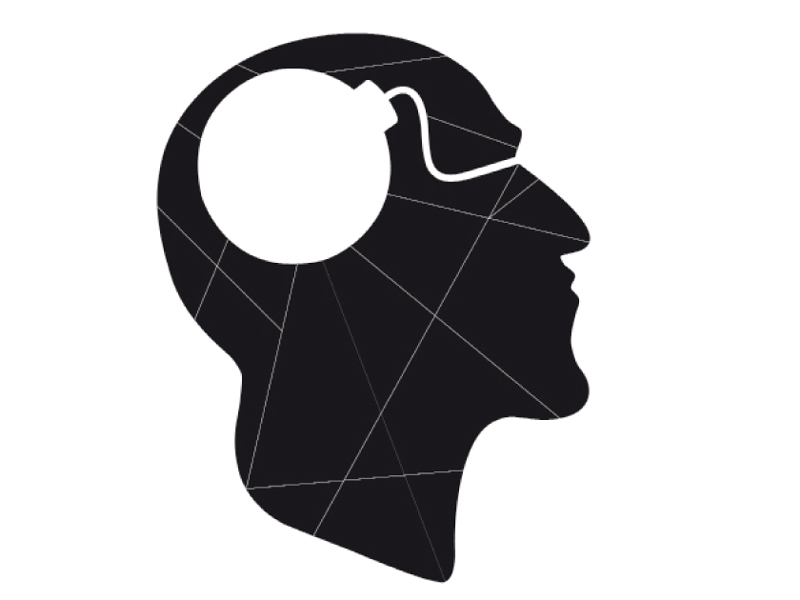 ---
PESHAWAR:



It would be hard to imagine that there isn't a single person in Khyber-Pakhtunkhwa who has not been affected by its recent difficulties. But for whatever it is worth, 24,890 of them sought help for mental illnesses in the first four months of this year, according to the provincial health department.




This data has emerged from four teaching hospitals and certain district headquarter facilities and the numbers are almost obviously linked to the terrorist attacks, impact on socio-economic life and the general decline in quality of life.

The most vulnerable group it appears are elderly women: 4,401 women older than 50 years of age came to seek help after having to deal with family rivalries. The numbers were slightly lower at 3,892 for men of the same age group. "Family rivalries, especially between the daughter-in-law and mother-in-law, a father or husband's absence, carelessness of parents, ignorance about psychiatric and inadequate mental health facilities have been contributing to the list of mental ailments a great deal," said psychiatrist Dr Muhammad Shafiq.

There is a problem with self medication for the people who never get to see a psychiatrist. In 2012, Pakistanis bought 227 million tablets of Xanax, an over-the-counter anti-anxiety medication. Similarly, 248 million tablets of Lexotanil were purchased in 2012, as reported by The Express Tribune in May 2013.

The other major demographic of patients in K-P, according to the health department report, was the 15 to 49 year old age group. For it, 6,432 men and 5,365 women sought a doctor's help for mental illness from January to April this year. "Due to kidnappings and explosions, people's fear has increased with time," said Dr Shafiq. It has not spared either of the sexes. There is injustice in our society and that is why people fight with each other over small things, he added. "People feel insecure everywhere in this province."

Oddly enough, 44 male and female children who were one year old were also brought in for psychiatric help. Children between one and four years of age also needed treatment (362 males, 244 females). The number of youngsters in the 5 to 15 year age bracket came to 2,362 boys and 1,788 girls.

While the numbers were not immediately available for comparison, Dr Shafiq said that he knew they had risen. It is a struggle for the province's healthcare system as well given that there are only 40 qualified mental health professionals in K-P, according to statistics provided in 2013 by Pakistan Psychiatric Society President and  Head of Psychiatry department at Khyber Teaching Hospital Professor Dr Syed Muhammad Sultan.

Given this manpower shortage, experts have long urged the government to ensure psychiatry is taught for an extended length at medical colleges and general physicians are trained to recognise symptoms so patients are properly referred to a qualified professional.

Published in The Express Tribune, August 3rd, 2014.
COMMENTS (1)
Comments are moderated and generally will be posted if they are on-topic and not abusive.
For more information, please see our Comments FAQ