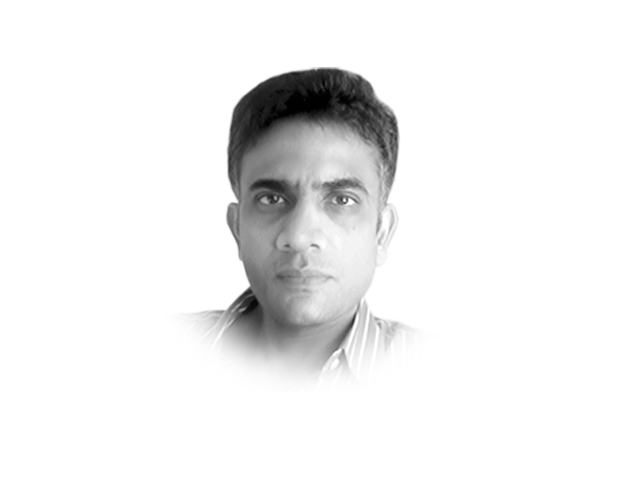 ---
Bharatpur, the royal house of former foreign minister Natwar Singh had only one king, Suraj Mal Jat.

Suraj Mal won a little land south of Delhi as the Mughals rapidly declined in power after the death of Aurangzeb. The family was promised they would be made rajas by Syed Hassan Ali Khan of Barha (one of the two famous/infamous Syed brothers). The Syed had no authority to do this and was killed before he could try. But the Jats were desperate for the title of king. Suraj Mal's father, Badan Singh sent Rs5,000 to the defeated and bankrupt, but still proud former governor of Gujarat, Sarbuland Khan, to please address him in his letters as 'raja'.

Khan returned the money, addressing Singh only as 'thakur'. This was in the 1730s. Suraj Mal made his money mainly from robbery. He died a rich man, leaving behind a full, bursting treasury and an army of peasant Jats, whose wages were 18 months in arrears.

It is not surprising that the heir to such a history is equally colourful. One of the Congress party's most literate leaders (which may not be saying much in these days), Natwar Singh has become a rebel at age 83. Despite decades of service to the Nehru-Gandhi clan, his ministry was taken away a few years ago after a United Nations report on an oil scandal. His son later joined the BJP.

Now Natwar has written a book, which has made the apparently outrageous allegation that Sonia Gandhi was too afraid to become prime minister when Atal Bihari Vajpayee was defeated in 2004.

I say apparently because I cannot understand what the scandal is here. His specific claim is this:

"Rahul was vehemently opposed to his mother becoming prime minister, fearing that she would lose her life, much like his grandmother and his father. Matters reached a climax after Rahul said that he was prepared to take any possible step to prevent his mother from taking up the prime ministership. Rahul is a strong-willed person; this was no ordinary threat. He gave Sonia 24 hours to decide. Manmohan Singh, Suman Dubey, Priyanka and I were present at that moment.

Sonia was visibly agonised and in tears. As a mother, it was impossible for her to ignore Rahul. He had his way. That was the reason for her not becoming prime minister."

The most shocking thing to me in these paragraphs is the language. For someone who studied at St Stephen's and Cambridge, Natwar relies too much on stock phrases. "Vehemently opposed", "matters reached a climax", "prepared to take any possible step" and such should be left to poor journalists who have to churn out words daily and must perforce rely on lazy formulation.

As far as the content goes, what is wrong with a son wanting to keep his mother safe? And what ultimatum did Rahul threaten Sonia with (did he refuse to eat his dinner)? And what evidence does Natwar have that it was this particular threat (and not her conscience) that ultimately made her reject the prime ministership? All this we do not know.

But the allegation has taken the halo off Saint Sonia's head, at least in her mind. She was upset enough to say: "I will write my own book and then everyone will know the truth. The only way the truth will come out is if I write. I am serious about this."

All right. As the great Eli Wallach said in The Good, The Bad and The Ugly – When you have to shoot, shoot. Don't talk.

Does Natwar think it is rejecting the prime minister's post that keeps Sonia safe? Or less powerful or less appealing a target to whoever threatens her? She is the most powerful person in the Congress. She was the most powerful person in India even during the 10 years when Manmohan Singh was prime minister. Everyone knew that, and not holding the post meant nothing.

Sonia should not have responded to this book. It isn't as if there is anything else in it that should have caused her to react. Going by the excerpts, it is a singularly bland piece of writing.

It would have served Sonia better to have remained silent about it, and perhaps that is what she might have done had her party been in power. It is Sonia's long silence and distance from politics in the years after Rajiv Gandhi's death that gave her the convincing image of being someone who was not keen on power.

She has gained nothing in trying at this point to prove that her motives were always noble. And Kunwar Natwar Singh, whose publisher is Rupa (also publisher of Chetan Bhagat) has used this one incident cleverly. His ancestors would be proud.

Published in The Express Tribune, August 3rd, 2014.

Like Opinion & Editorial on Facebook, follow @ETOpEd on Twitter to receive all updates on all our daily pieces.
COMMENTS (8)
Comments are moderated and generally will be posted if they are on-topic and not abusive.
For more information, please see our Comments FAQ