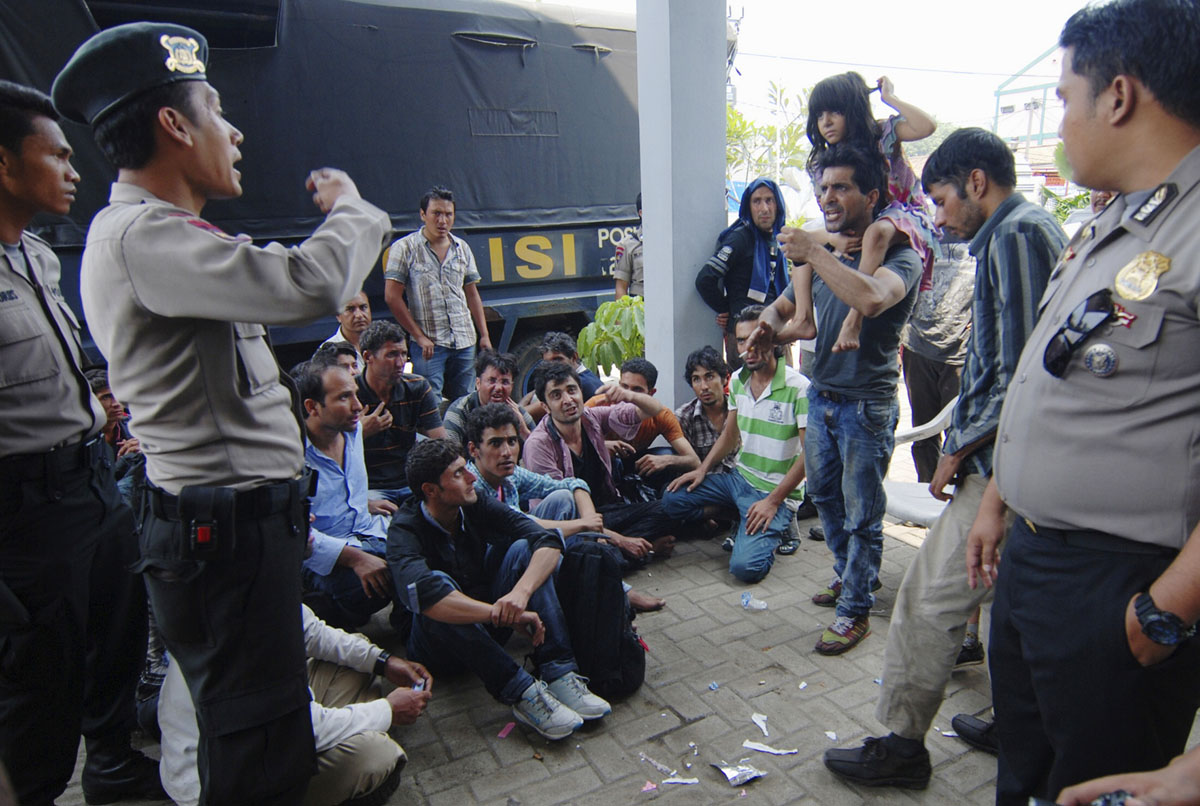 ---
COLOMBO: The UN refugee agency accused Sri Lanka on Saturday of failing to respect international law by deporting Pakistani and Afghan refugees before their asylum claims could be assessed.

The United Nations High Commissioner for Refugees (UNHCR) said Sri Lankan authorities arrested 214 Pakistani and Afghan nationals in an operation beginning on June 9, who are currently being held at two detention centres.

Eighteen Pakistani asylum seekers have been deported in the past two days, with 10 more facing imminent expulsion, it said in a statement, in violation of its international obligations.

"UNHCR is dismayed by these actions of the government of Sri Lanka," the statement said. "The deportation goes against the principle of no forced return, or non-refoulement, enshrined in international customary law."

The agency added that returning an individual to a country where he or she would face a risk of torture was also prohibited under the UN's Convention Against Torture.

Hundreds of Pakistanis and Afghans fleeing persecution in their countries have been arriving in Sri Lanka seeking UNHRC protection in the capital Colombo.

Sri Lanka defended the action taken against the asylum-seekers, saying that a state's responsibility to international obligations had to be "nuanced and balanced in the context of domestic compulsions."

Sri Lanka's External Affairs Ministry also accused the UNHCR processing asylum claims too slowly, and of not taking responsibility for repatriating those whose refugee claims were rejected.

"It may be noted that in some cases, resettlement applications have been pending for over five years," the ministry said.

The ministry added there had been a dramatic increase in the number of Pakistani and Afghan asylum seekers arriving on the South Asian island in the past year. As of the end of June, there were 1,562 asylum-seekers and 308 listed as refugees.

"Investigations have revealed that the sudden increase in the number of asylum seekers in Sri Lanka was as a result of people falling victim to commercially driven human trafficking networks," it said.

The influx of asylum seekers had led to "serious law and order, security, as well as health-related issues for the authorities."

In April, the authorities found 10 cases of malaria among the asylum seekers at a time when Sri Lanka was under consideration for World Health Organisation certification as a nation free of the disease, the ministry said.

Sri Lanka recently tightened visa restrictions on Afghan and Pakistani nationals in a bid to discourage asylum seekers arriving on the island.
COMMENTS (5)
Comments are moderated and generally will be posted if they are on-topic and not abusive.
For more information, please see our Comments FAQ