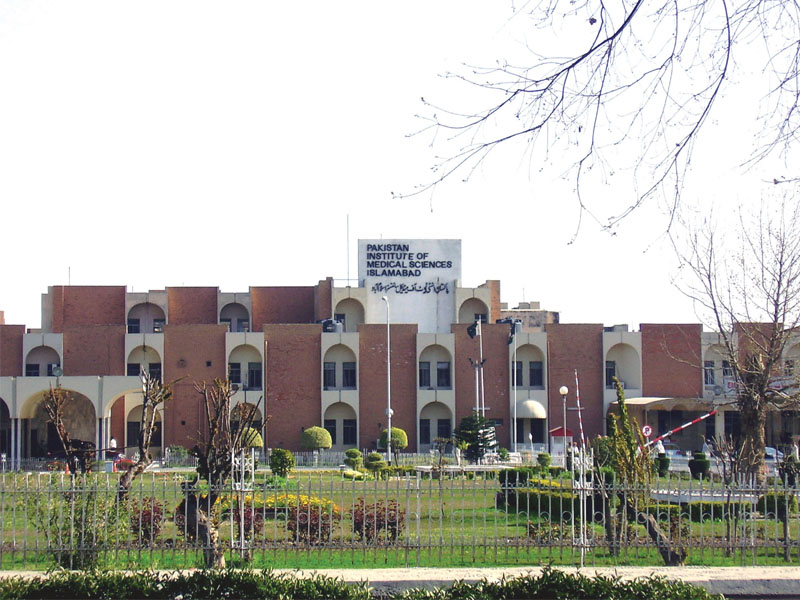 ---
ISLAMABAD: The administration of the Pakistan Institute of Medical Sciences (Pims) will submit a revised PC-1 to the Planning Commission of Pakistan through the Higher Education Commission to revamp its Liver Transplant Centre (LTC).

The LTC was established in June 2011 but since then has been non-functional.

Talking to The Express Tribune on Friday, Shaheed Zulfikar Ali Bhutto (SZAB) Medical University Vice-Chancellor Javed Akram said there was an urgent need to revise the PC-1 of the centre. He said that hopefully, the PC-1 would be submitted to the Planning Commission within the next two to three weeks.

"The existing LTC that has been established at the old operation theatres (OTs) is of no use and currently it is non-functional," he said.

Akram said the revised PC-1 of the project, estimated at Rs2 billion, included the construction of a separate building, installation of modern machinery, hiring of technical staff and provision of other necessary facilitates.

At preset the LTC is non-functional due to which a high number of deserving patients who urgently need liver transplants are made to suffer. There is no liver transplant facility available in any of the public hospitals of the twin cities and adjoining areas. This centre is the only hope for residents of the twin cities as well as those of the Federally Administered Tribal Areas and Azad Jammu and Kashmir.

Akram said since the establishment of LTC in June 2011, only one transplant had been carried out to-date which was not successful resulting in the death of the patient.

"Thousands of deserving patients who urgently need liver transplants are on the waiting list but they are helpless due to the non-availability of the facility," he said.

Akram further said that out of around 1,000 patients suffering from hepatitis C visiting the outpatient department of the hospital everyday, some 80-85 per cent needed immediate liver transplants.

He further said that it was estimated that 90 per cent of the patients who came to Pims are unable to afford treatment and when they see that no treatment facility is available, they usually go to quacks.

"These non-professional health practitioners usually play with their lives and make their cases worse," Akram said.

Published in The Express Tribune, August 2nd, 2014.
COMMENTS
Comments are moderated and generally will be posted if they are on-topic and not abusive.
For more information, please see our Comments FAQ