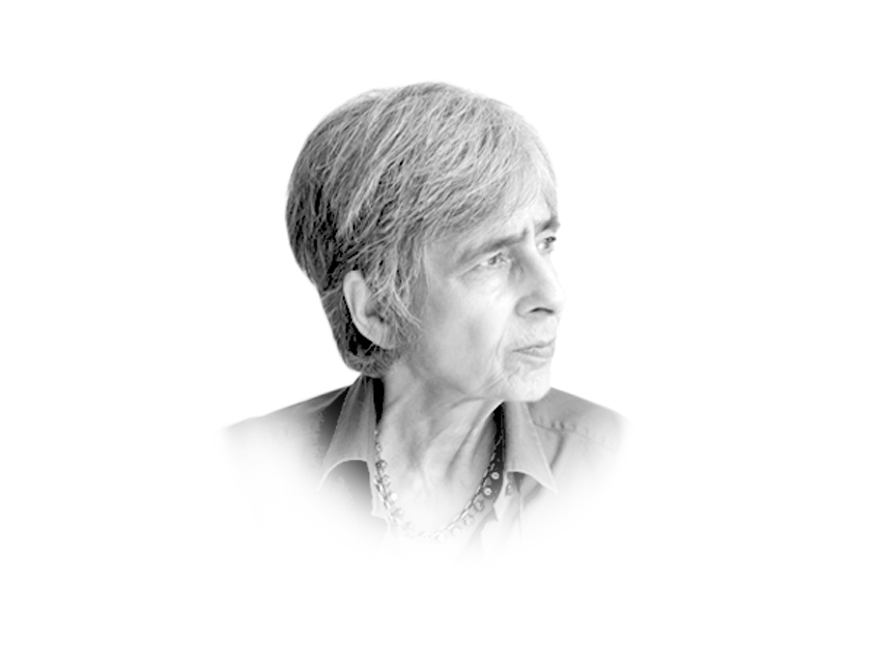 ---
Thus read a sentence from Rabia Mehmood's report on the Gujranwala mob madness posted on the Dawn website on Shawwal 1, quoting an eyewitness.

The Gujranwala rampage, killing and arson took place on the auspicious date of Ramazan 28 during the month when the Faithful, in their state of holiness, observe a fast coupled with abstention (though in actual fact, it is more of a feast and indulgence). But in this Islamic republic, there can be no abstention from violence when it comes to the possibility of having a good go at members of the Ahmadi community. It's all built in, ignorant (and not-so-ignorant) mobs, incited by their religious mentors into a state of hatred, can resist no temptation — and yes, there is blood lust.




So, when an Ahmadi boy was accused of committing alleged blasphemy by posting a photograph on Facebook, there was no holding back. As usual, no one has mentioned what the photograph was — in all cases of alleged blasphemy by word, we are never given details because the actual motive probably has nothing to do with blasphemy. There were deaths — a woman and children — there was destruction and then displacement. The police stood by, inactive, of similar mindset.

The news was picked up by the international media a day before Eid and by our media on Eid day itself. Full marks to the English language press publications and their editorials: "Ahmadis burnt to death", "Attack on Ahmadis", "Riot in Gujranwala" and "Eid this time", which opened up — "There is precious little for Pakistanis to celebrate Eid this year." The Gujranwala savagery "as we know all too well is not an isolated incident. Many of us feel so insecure in their faith and our exploitation of religion is so blatant that they can justify killing children without any provocation in the name of religion. From Hazara Shias to Ahmadis and everyone else in between, minorities live in fear of their lives like never before." Absolutely spot on!

But sadly, only a pathetic minority of the some 200 million would have reacted with shame and repugnance. What exactly is the fear among those who are part of the mob, citizens of a state bristling with nuclear weapons, with a massive army marching under the banner of faith? What danger do a few million minority citizens pose? Are the Christians, Hindus, Ahmadis in any position to shake the foundations of the great citadel? The same goes for the Shias — why the obsession with their elimination? Why the need for the laws that can easily be manipulated to target the minorities, and which no great leader can dare touch — certainly not the present one who is more concerned with his own afterlife than with the happenings in his country here on earth?

Well, it's a sorry story. Apart from the present scenario in the Muslim world, at war with itself under varied sectarian banners, which is certainly not conducive to any spread of tolerance or lessening of bigotry-inspired violence, we have to go back to the beginning. We need to look at the mullah fraternity, those who opposed the creation of this country. A minority themselves, they forced the Objectives Resolution to be declared by the paralysed politicians of 1949 and the rot set in, to grow and grow, spread and spread, until it was enshrined in the nation's Constitution and the white stripe on the flag became irrelevant, just a nasty joke.

Published in The Express Tribune, August 2nd, 2014.

Like Opinion & Editorial on Facebook, follow @ETOpEd on Twitter to receive all updates on all our daily pieces.
COMMENTS (9)
Comments are moderated and generally will be posted if they are on-topic and not abusive.
For more information, please see our Comments FAQ