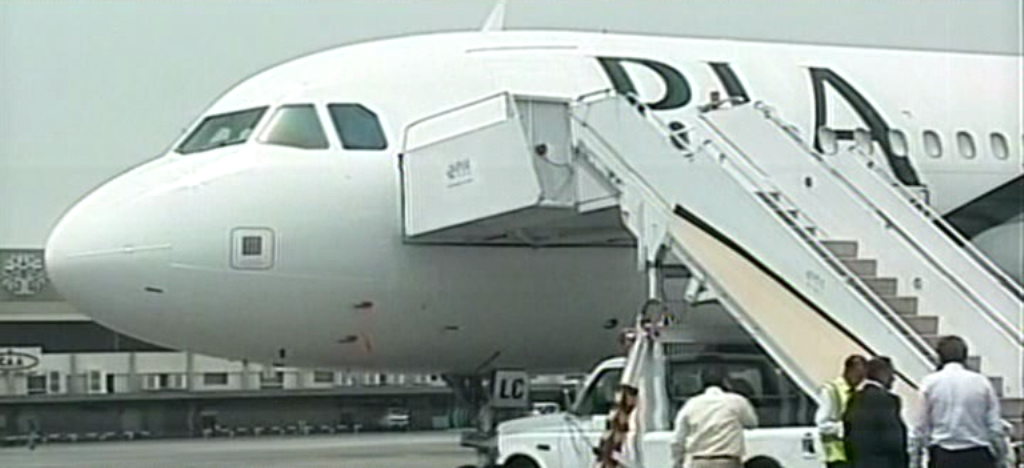 ---
KARACHI: A Pakistan International Airlines (PIA) pilot attempted to pass off his two-year-old son as an infant in order to take him from Karachi to New York, Express News reported on Friday.

In violation of the airline's rules, Captain Faisal reportedly tried to fly his son on an infant's ticket in the cockpit of the international flight.

According to sources, the pilot managed to take his son to Manchester but the automated system at the airport was not able to issue a boarding pass to the son.

The pilot told the administration that he will pay for his son's ticket after which the administration issued the boarding pass manually, sources said.

The father and son have managed to reach New York.

Pakistan Air Line Pilots' Association (Palpa) is reportedly pressurising the airline's administration not to start an inquiry against the pilot.

PIA's stance

A PIA spokesperson said that the management had no information related to any pilot's misconduct on flight PK721, which was headed for New York on July 22.

"Nothing has been reported and no inquiry is underway regarding the violation of rules by one Captain Faisal," the spokesperson said.

The PIA official said there was no captain by the name of Faisal. However, there are six first officers, one of whom travelled on that flight as a passenger with his family.

Officials were trying to find out if there was any substance to the news report.
COMMENTS (35)
Comments are moderated and generally will be posted if they are on-topic and not abusive.
For more information, please see our Comments FAQ