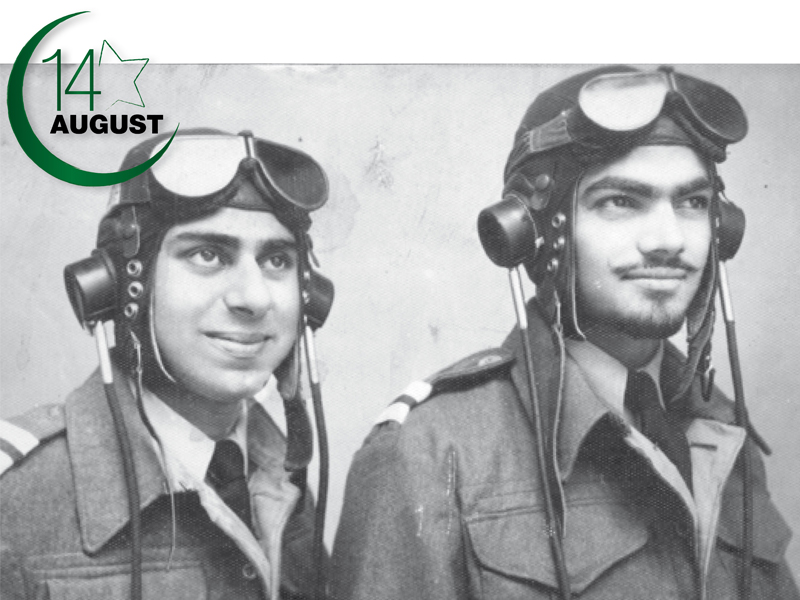 ---
My nana, Group Captain (Retired) Muhammad Waseem Khan (R), was in the Indian Air Force at the time of Partition. I grew up listening to his stories of dogfights (aerial combat between fighter aircraft), winning the Clarkson Trophy for Aerobatics and other exciting tales of my country at the time it was being separated into little pieces. I remember sitting by his feet in the garden, playing with his twelve cats and hanging onto his every word. From him, I learned what Partition was like. He spoke about how torn people felt when told to leave everything they had and move away. When I moved back to Karachi after spending nearly ten years in Canada, I had a chance to spend more time with nana. During this time, he regaled me with the same stories I had grown up listening to. What was really sad was that he was forgetting; some very crucial details and stories were just… lost.

PHOTO: MUHAMMAD WASEEM KHAN/THE CITIZENS ARCHIVE OF PAKISTAN

CONCEPT: SANAM MAHER

DESIGN: SAMRA AMIR

This August, The Express Tribune will feature photographs from contributions to an open call for images from the struggle for independence and Pakistan's formative years.

Published in The Express Tribune, August 1st, 2014.
COMMENTS (3)
Comments are moderated and generally will be posted if they are on-topic and not abusive.
For more information, please see our Comments FAQ