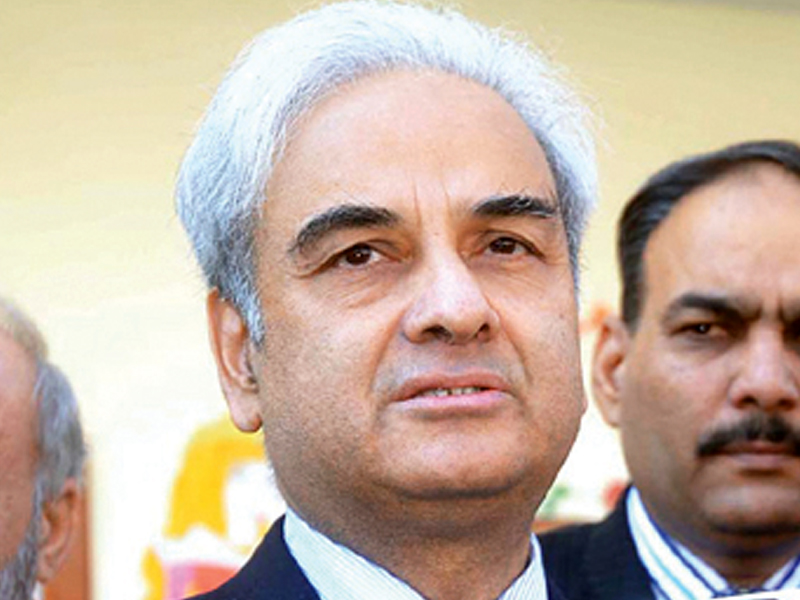 ---
ISLAMABAD:



Chief Justice Nasirul Mulk has summoned the first meeting of the Judicial Commission of Pakistan on August 12.




"The agenda of the meeting has still not been conveyed to the commission's members", a member of the panel told The Express Tribune.

Confirmation of judges

Sources, however, indicate that the commission will discuss the confirmation of seven additional judges of the Sindh High Court (SHC) and three additional judges of the Balochistan High Court (BHC).

They added that the one year tenure of three Balochistan High Court judges will end on September 2. Therefore, the commission is likely to address their confirmation. Similarly, sources have revealed that the tenure of the new Sindh High Court judges will also be discussed at the meeting.

A member of the judicial panel has revealed that the commission will discuss the names of the new judges proposed by Justice Khawaja Imtiaz Ahmad of the Lahore High Court.

A question of representation

Moreover, the judicial panel is likely to deliberate the representation of Balochistan among the Supreme Court's that has been grossly lacking since the retirement of former CJ Iftikhar Muhammad Chaudhry.

The Express Tribune has learnt that incumbent chief justice of the BHC Qazi Faez Isa will complete his five year tenure as judge of high court on August 5. According to the constitution, he is entitled to be elevated to the Supreme Court after working five years in the high court. However, there is only one vacant position in the Supreme Court after the retirement of former CJ Tassaduq Hussain Jillani.

Changing the rules

Pakistan Bar Council's vice chairman Muhammad Ramazan Chaudhry has asked its representative in the commission Yasin Azad to take up the amendment in judicial commission rules 2012 at the next meeting.

The superior bars have expressed reservations over the fact that the chief justice of Pakistan is also the judicial panel's chairman. Lawyers have sought the transfer of the chairman's power to appoint judges of the superior courts to the commission. They are demanding that the judicial commission's rules be amended immediately and have submitted a draft of the proposed amendments in rules 2, 3, 6 and 8 of the rules.

In their proposed amendments, the lawyers have demanded that the judicial commission's secretary should be nominated by the commission and not the JCP chairman. They have also recommended that all panel committees should be constituted by the entire commission.

Regarding the relaxation of rules, they have suggested that the whole commission and not just the chairman should have the authority to relax the strict application of rules for the public interest.

The PBC recommended the superior bars' representatives in the JCP should be consulted before initiating and sending the proposed names of the judges to the commission.

Published in The Express Tribune, August 1st, 2014.
COMMENTS
Comments are moderated and generally will be posted if they are on-topic and not abusive.
For more information, please see our Comments FAQ