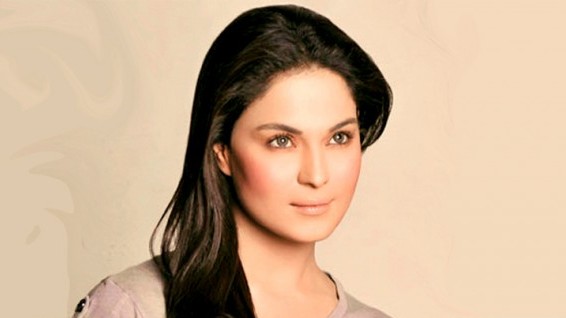 ---
KARACHI: Actor Veena Malik and cricketer Muhammad Asif held a joint press conference on Friday in Lahore to announce that the two had put an end to their long-running feud.

The two sat together with Zahid Yusuf, a common friend of both parties, who played a part in helping Malik and Asif reach a settlement. Malik seemed relaxed throughout the conference and although Asif did not talk much the two did share a laugh during the talk.

Despite being asked numerous times, neither Malik nor Asif revealed if Asif paid Malik the money she said he owed her and the details behind the settlement were not shared with the media.

Malik did however tell the media that "He (Asif) was my friend, he is my friend and he will remain my friend." On Saturday, Malik held a press conference where she said that 50 friends and family members helped Asif and her in reaching a consensus over a two-day period.

It was important for the issue to be resolved before Asif left for the T20 World Cup as it was distracting him and disturbing his concentration.

Veena-Asif Timeline:

Veena Malik's association with Mohammad Asif dates back several years. It began with rumours that the two were dating, and actor Babrak Shah stepped into the fray to claim Veena Malik was 'his'. Here is how the scandal unrolled this year:

Asif and Sana Hilal, an MBA student, got married. The event, held in Lahore, was attended by close associates only.

A few days after Asif announced he was getting married, Veena retaliated and served Asif with a legal notice. She accused the cricketer of owing her Rs 15,000,000 which she lent him considering his financial problems. To keep the record straight, Veena maintained her stance that the two are 'just friends'.

Mohammad Asif denied ever taking money from her, let alone paying it back. He told the Daily Times, "She supported me a lot but this money business is not correct." The cricketer consistently denied that he was dating Malik. Malik, who had allegedly given Asif a deadline of February 28 before serving the legal notice, received the first payment from the cricketer.

Asif returned Rs 3,243,284 of Rs 15,643,284 he owed her previously.

Malik served a legal notice on Asif after his cheques worth Rs 11,300,000 bounced when Malik tried to cash them in. Asif had issued the cheques to repay the amount he borrowed from Veena.

Asif responded to Malik's allegation. He denied sending any cheques and claimed his cheque book was lost and the police report was filed on February 14.

Veena approached the Lahore High Court (LHC) when her case against Asif was not registered at a police station. She conducted a press conference at her place in which she told media about Asif's threats.

Asif filed a petition at LHC against Additional District & Sessions Judge's orders which forwarded Malik's plea against Asif.