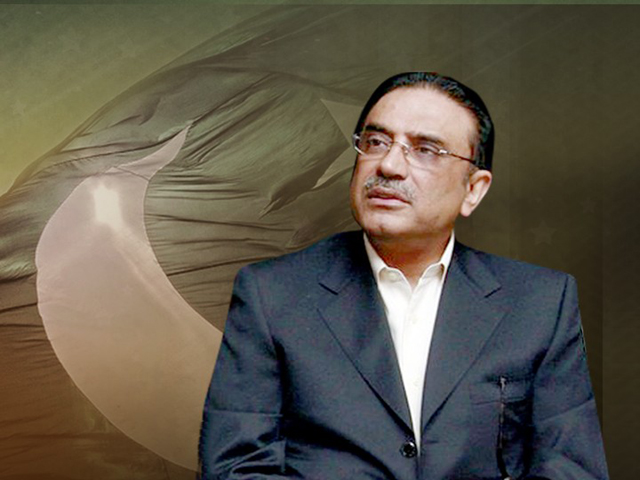 ---
ISLAMABAD: President Asif Ali Zardari has said that the UN investigative report on the assassination of Benazir Bhutto has vindicated Pakistan Peoples Party's concerns and stance

Addressing the dinner hosted by Prime Minister Syed Yousaf Raza Gilani in honour of the parliamentarians and members of the constitutional reforms committee, the president said the UN report has endorsed the apprehensions voiced by the PPP soon after the martyrdom of Benazir Bhutto. We, however, will not take revenge from anybody as democracy is the best revenge, Zardari said , adding democracy is in the blood of the Pakistani people and nobody can snatch this from them.

Zardari urged all the political parties to continue to work hand in hand to ensure implementation of National Finance Award and 18th amendment.

Speaking on the occasion, Gilani said that the constitution has been purged of all dictatorial amendments after 40 years. The 18th amendment is the triumph of democracy and its approval has proved that the parliament is  sovereign and is the true representative of the aspirations of the people, he said, adding the restoration of the 1973 constitution in its original shape has realised the dream of Shaheed Zulfiqar Ali Bhutto and Shaheed Benazir Bhutto.

The prime minister claimed that Pakistan Peoples Party has fulfilled 90 of its promises made in the election manifesto. Describing the current electricity crisis as a grave challenge, he assured that this matter would be resolved on war footing.

Gilani said the constitutional amendments have increased the responsibilities of both the provinces and the federation as well as the expectations of the people. Now is the time to pay attention towards the problems faced by the people, Gilani said, adding we will make the education compulsory and inexpensive as it is the only way to put the country on the path of progress and development.

The dinner was attended  among others by members of the constitutional reforms committee, parliamentarians, federal ministers, Governor Punjab and Chairman of the Senate.
COMMENTS (1)
Comments are moderated and generally will be posted if they are on-topic and not abusive.
For more information, please see our Comments FAQ