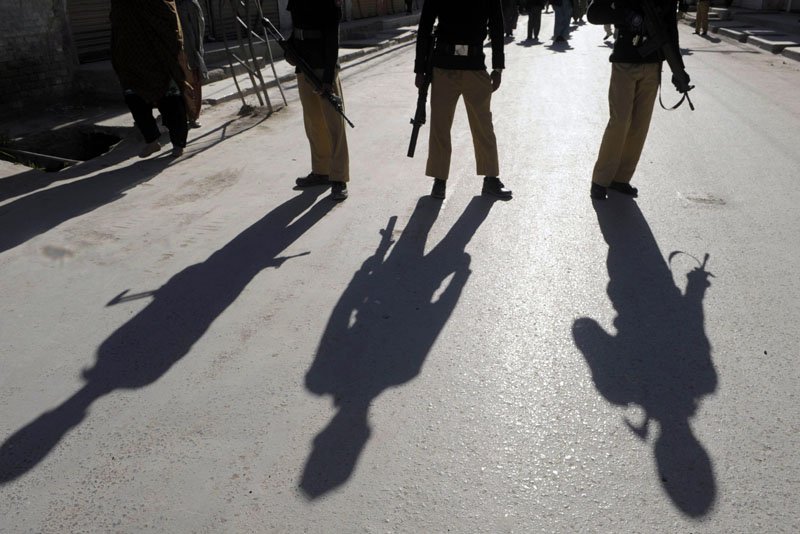 ---
KARACHI: Looking at the success rate of community policing in the Korangi industrial zone, Sindh Police Inspector General Iqbal Mehmood has hoped that other industrial zones of Karachi will soon start community policing to reduce crime rates in their areas.

He was speaking to the industrialists and businessmen of Korangi Association of Trade and Industry (KATI) on Wednesday.

"Security challenges in big cities are on the rise. And, I must tell you that the police cannot do much without the support of community. The challenges can only be tackled with more and more interaction of police and the community," he said.

Appreciating the success of Police Patrolling Partnership Project (PPPP), the newly appointed IG Sindh said that other industrial zones of Karachi are also working on the pattern of PPPP. The police patrolling project was launched in May, which costs about Rs2.2 million per month to arrange fuel and other necessary equipment for the police force.

Industrialists of the Korangi industrial area – one of the largest industrial zones of Karachi – are pleased to bear all these expenses as the project has improved the security situation in the area.

IG Sindh said that the police are hopeful to see significant improvement in the security situation of the city after the recent heavy injection of funds in police operations and the expected induction of additional 10,000 men in the police force.

Agreeing to the demands of businessmen, Mehmood approved to train the guards of businessmen at the police training facilities. "Sindh police are ready to train your guards without any fees which will help improve the security of Korangi industrial zone," he said on the occasion.

KATI Chairman Syed Farukh Mazhar said that there has been significant reduction in the crime rate in Korangi industrial area in last few months.

Senator Abdul Haseeb Khan said that the government should provide more facilities to Sindh police so that it can tackle the security challenges itself. This, according to Haseeb, will facilitate the Army and other border security forces to focus on the ongoing military operations at the Pak-Afghan border.

Trade Development Authority of Pakistan Chief Executive SM Muneer commented that the image of police has improved a lot in last the few months owing to its operations against terrorists and other criminals.

Other businessmen appreciated the role of Sindh police in the ongoing operation in Karachi city. They said that Karachi operation has helped improve the overall security situation in the city.

Published in The Express Tribune, June 26th, 2014.

Like Business on Facebook, follow @TribuneBiz on Twitter to stay informed and join in the conversation.