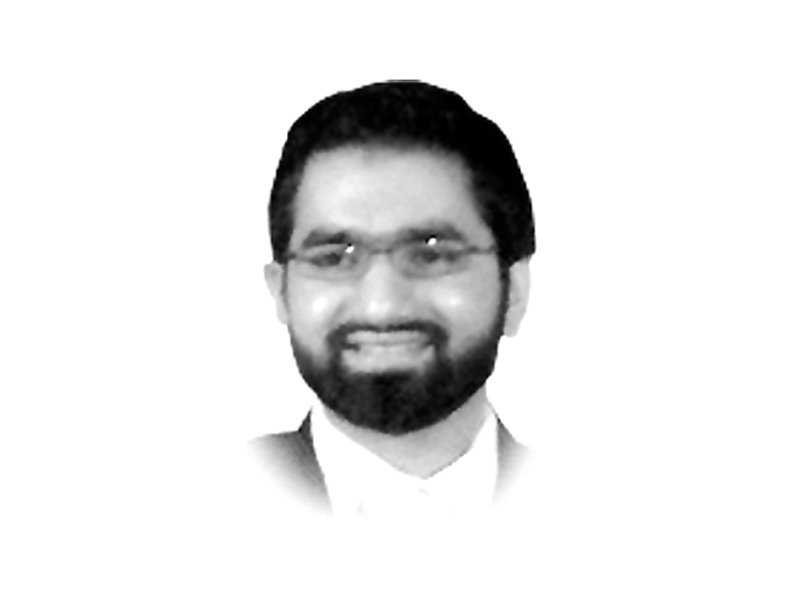 ---
"Did you want to see me broken?

Bowed head and lowered eyes?

Shoulders falling down like teardrops,

Weakened by my soulful cries?"

What would you do if your child was born with a lifelong disability? "When Alaiyah was born, I was told by doctors that she had the characteristics of a child with Down Syndrome and then she had a cardiac arrest within the first few hours of her birth," shares Ali Allawala, a 29-year-old resident of Karachi. "Obviously that was an extremely emotional day for all of us and I still remember how the doctors projected Down Syndrome in such a negative manner when they were breaking the news to me." Alaiyah survived the cardiac arrest and went on to become the inspiration for setting up the Karachi Down Syndrome Programme (KDSP). Amidst all the noise about doom and gloom in Karachi, this is an unusually inspiring story about the good that can rise from the ashes of the bad.

In Pakistan, it's common to see people getting awkward or embarrassed in the presence of children with Down Syndrome. The intelligence quotient (IQ) among children with Down Syndrome varies but averages about 50, compared with normal children, whose average IQ is 100. A few of the common physical traits of Down Syndrome are low muscle tone, small stature and an upward slant to the eyes. "Some people within our family advised us against telling people that our daughter has Down Syndrome," Ali says. "'Yeh theek ho jai gi,' they used to say. But I and my wife understood that this wasn't a disease. This is who she is and we had to accept it. So instead of staying quiet we made a decision to talk about Down Syndrome openly and break social barriers not just for her but the whole community."

Down Syndrome is a genetic disorder and there is no cure. "'Why me?' That's the first question I asked myself," Ali reveals. "My wife has no family history of this disorder and this was a random mutation that has a very minor probability of actually happening. 'Why me' is a natural first response but I had to quickly forget such negative thoughts and focus on the future. My wife and I got incredible support from both our parents and had strong faith in God. I asked myself what dreams and goals I had for my daughter and realised that I wanted her to become an independent human being. But when I reached out for support and help from other parents who've gone through the same thing, I realised that there was virtually no avenue or network where parents could go to for help and guidance in Karachi. And so I and my wife decided to set up the Karachi Down Syndrome Programme to fill this gap."

It's rare to see Pakistani fathers as engaged with their children as Ali is with his daughter. Ali is taken aback when I ask him if having a disabled (or differently-abled) daughter has resulted in him becoming a better father and husband than he would have been if he had a normal child. "I keep telling my wife how we've become better human beings because of Alaiyah. You develop so much more tolerance when you're raising a special child and it gives you a whole new perspective on life" Ali says.

When I ask how the rest of us can help the Karachi Down Syndrome Programme, Ali doesn't ask for donations or funding but love and volunteers. "Sign up as a volunteer or join our Facebook page. You'll experience love from people with Down Syndrome like you've never experienced love before." I'll end this article like I began, with an inspirational excerpt from a poem — "Still I Rise" — by the late Maya Angelou:

"You may shoot me with your words,

You may cut me with your eyes,

You may kill me with your hatefulness,

But still, like air, I'll rise."

Published in The Express Tribune, June 26th, 2014.

Like Opinion & Editorial on Facebook, follow @ETOpEd on Twitter to receive all updates on all our daily pieces.