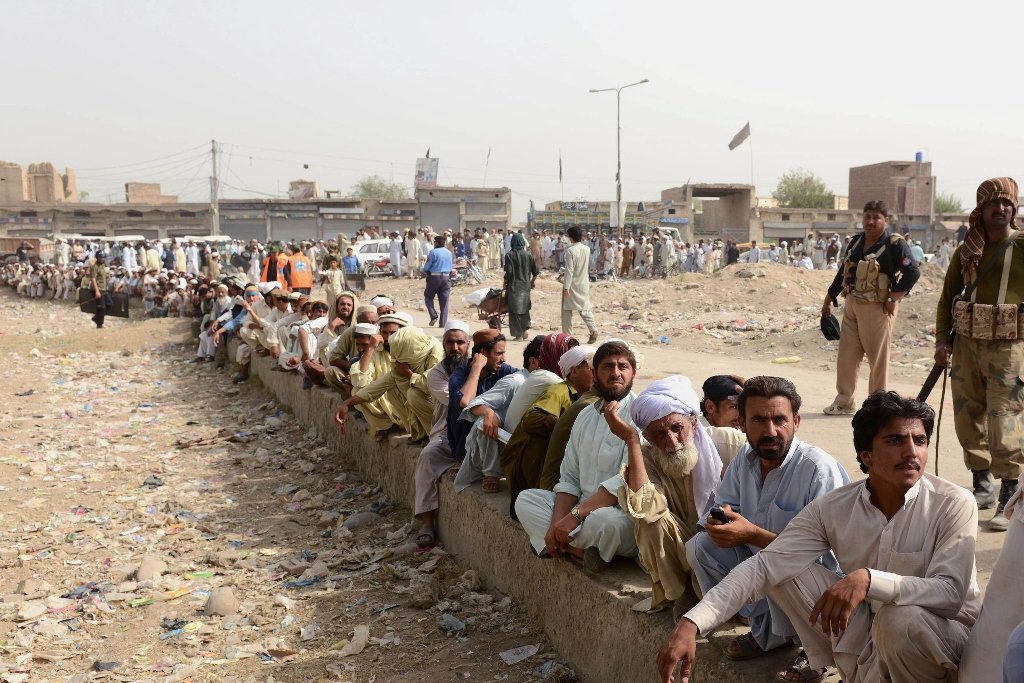 ---
ISLAMABAD: The UAE government has announced $2.5 million for IDPs, while UNHCR has pledged to provide 16,000 tents and the same number of non-food items if needed by IDPs, said Tariq Hayat, focal person for IDPs in the ministry of States and Frontier Regions (SAFRON).

Additionally, the World Food Program (WFP) has provided 60,000 food baskets for IDPs of North Waziristan Agency (NWA) on humanitarian grounds.

Hayat said that currently the situation of IDPs is fully under control, and the government is leaving no stone unturned for facilitating them.

To a question regarding the cash awarded to the IDP families, Hayat stated that currently Rs12,000 is being provided to every family, which would be enhanced to Rs15,000 per family very soon. The difference would be transferred to their smart cards as well.

When asked about the fresh registered number of IDPs, he said that currently the accumulated total number of IDPs stand at 456,508.

Giving details of the percentage of IDPs in different cities, Hayat said that 80% of the total number of IDPs have been shifted to Bannu, while 4 to 5% have been shifted to Lakki Marwat, 2% to Dera Ismail Khan and 1%to Karak.

When asked about the number of IDPs in the twin cities of Rawalpindi and Islamabad, he said that only those who can afford to travel that far do so, otherwise the IDPs prefer to move to places nearby or to their relatives.

He said they are expecting as many as 600,000 displaced persons from the area for which the government has made elaborate arrangements.

Senate of Pakistan contributes Rs5 million to IDPs

The Senate of Pakistan has contributed Rs5 million out of the Senate Emergency Relief Fund to the IDPs of North Waziristan Agency (NWA) Relief Operation by the Pakistan Army.

The decision -- one of the first from any institution in the country --was taken by Chairman Senate Syed Nayyer Hussain Bokhari, in consultations with the Leader of the House Senator Raja Muhammad Zafarul Haq and Leader of the Opposition Senator Aitzaz Ahsan, according to a press release issued on Wednesday.

A cheque amounting to Rs5 million was handed over by the Secretary Senate Amjed Pervez Malik to the Commander Logistic Area Major General Sherazi at the General Headquarters, Rawalpindi.