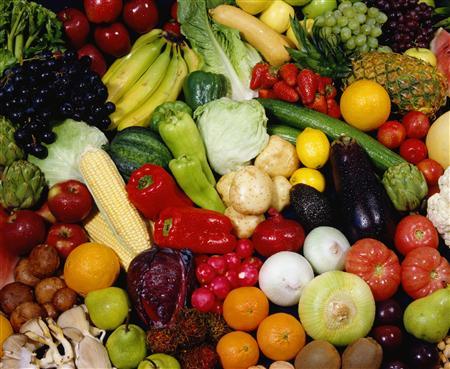 ---
ISLAMABAD:



As Ramazan will fall at the height of summer in July, health experts suggest people focus on nutrient and fibre-rich food and increase fluid intake between iftar and sehr.




According to Khalid Malik, director National Agromet Centre, Pakistan Metrological Department, monsoon will arrive by the first week of July. "Monsoon is expected to bring below-average rainfall which will increase humidity, causing suffocation. The temperature will be two to three degrees higher than average."

A senior physician at Pakistan Institute of Medical Sciences (Pims), who requested not to be named, said Ramazan will be in peak summer and the duration of a fast will be 16 hours, therefore people should carefully plan their sehr and iftar menus.

"People should avoid fatty and high-calorie food and should increase their fluid intake between iftar and sehr." Limited fluid intake during the day and consumption of salty foods can further increase the risk of dehydration by drawing fluids out of your body, he stated.

He said people should try to have freshly prepared food in Ramazan rather than storing food in refrigerators as power outages are frequent.

Seminar

Health experts at a seminar on "Diabetes and Ramazan," organised by Shifa International Hospital (SIH) on Tuesday suggested people on medication consult their physicians 10 to 15 days ahead of the holy month.

Religious Affairs Senior Manager Azmatullah Qureshi said patients suffering from high blood pressure, diabetes should adjust intake of their medicines during Ramazan. People with low blood pressure are advised to take adequate intake of fluids and salts, he added. "It is not compulsory for pregnant women to fast." Some Muslim jurists believe asthmatic patients can use an inhaler but as it provides a small amount of liquid medicines to the lungs others believe it breaks the fast, he added.

Senior Clinical Dietitian at SIH, Zainab Ghayyor said Ramazan affects the diet pattern of patients with diabetes which can lead to complications such as hypoglycaemia, hyperglycaemia, diabetic ketoacidosis, dehydration and thrombosis.

Fried and fatty foods such as French fries, sweets, samosa, pakoras and greasy curries should be avoided, she stated. "High-fat foods are high in calories and nutrient-deficient. An imbalanced diet increases sluggishness and fatigue during Ramazan."

Ghayyor said people should avoid too much tea or caffeine at sehr as this can cause lose of essential minerals, salts and fluids. "People should eat foods like whole wheat, brown rice, lentils, beans, bran, fruits and vegetables and remember to increase fluids with fiber intake to aid digestion."

Published in The Express Tribune, June 25th, 2014.
COMMENTS
Comments are moderated and generally will be posted if they are on-topic and not abusive.
For more information, please see our Comments FAQ