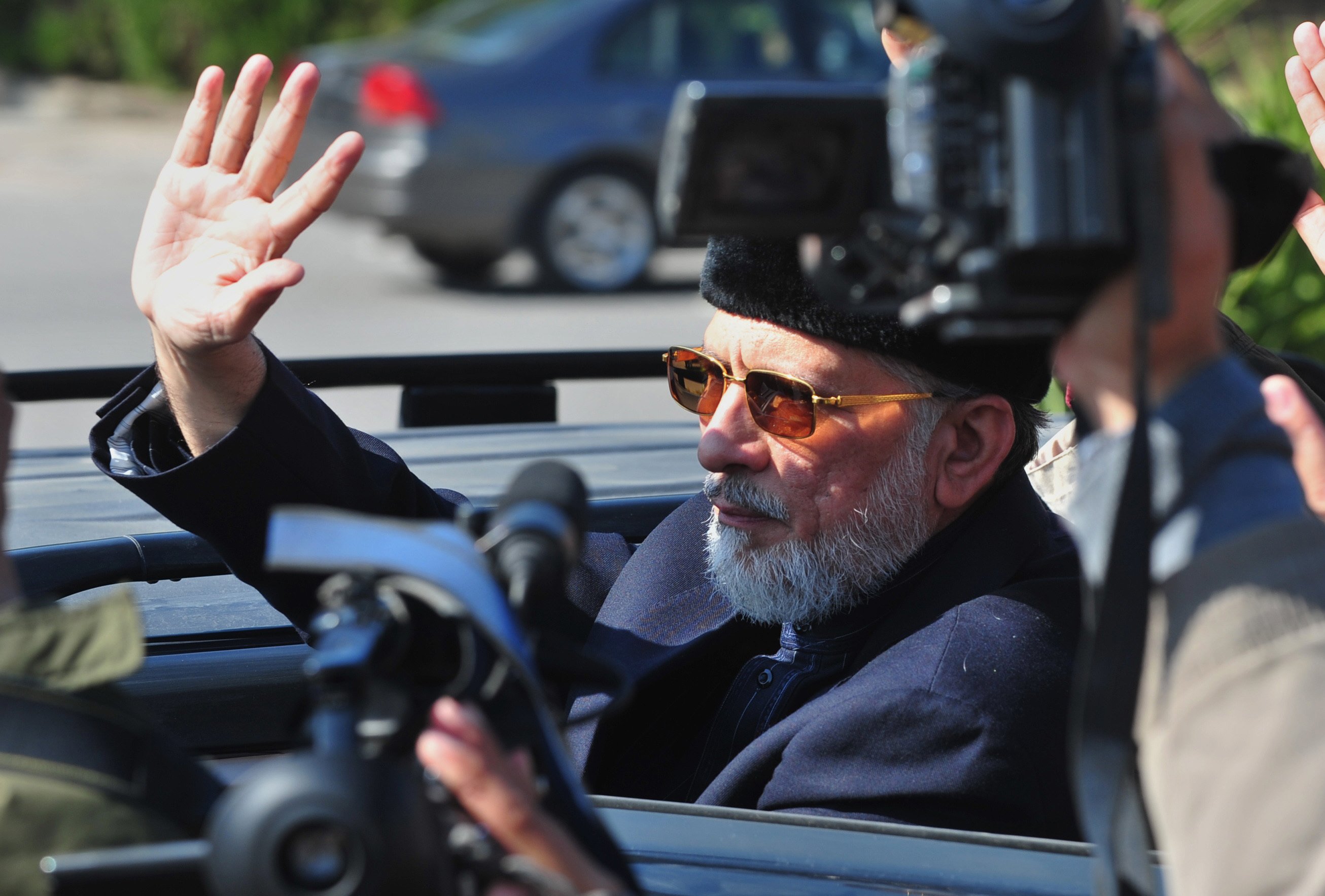 ---
ISLAMABAD: The police has detained scores of Tahirul Qadri's followers on the main Kashmir Highway in Islamabad as made their way to the Benazir Bhutto International Airport Sunday evening.

A huge crowd of Pakistan Awami Tehreek supporters, including men and women, arrived at the Kashmir Highways from the nearby Golra Sharif Shrine, where they had spent the night, Alamgir, a junior police officer of the Golra police station, told The Express Tribune.

They were surrounded by anti-riot police squad near the Islamabad police lines.

One of the detained PAT workers, Ehsan Ali, 24, said that he, along with hundreds others, had arrived at the city from Jhang on Saturday to welcome Dr Qadri at the Islamabad airport.

He added that many others had also arrived from Faisalabad, Gujranwala and Lahore to join the main procession at the airport.

Although many of the supporters were holding bamboo sticks, they remained peaceful.

The police tried dispersing the crowd to avoid a traffic jam on the main highway, and stopped them from moving forward.

"The police is not letting us to go to airport and is forcing us to return to our homes," Ali said. He disclosed that most of the PAT supporters had arrived in the city with their families via special transport that was arranged for them by their senior leaders.

The main and the link roads from Kashmir Highway towards Rawalpindi have been blocked by heavy police contingents.

Aalamgir said that the administration was arranging buses and trucks to forcibly transport the detained persons back to their homes.

One of the supporters, Barkat Hussain, told The Express Tribune that they would not let the police to push them back to Lahore.  "We are here to receive our leader," he said, adding that neither the police nor the government should have any objection to their desires.

Meanwhile, commuters from Islamabad are being turned away from traveling towards Islamabad police lines, while commuters on the main Peshawar Road are also not allowed to enter Rawalpindi. Similarly, people trying to get to Islamabad from Murree are also being turned back, according to eyewitnesses.
COMMENTS (3)
Comments are moderated and generally will be posted if they are on-topic and not abusive.
For more information, please see our Comments FAQ