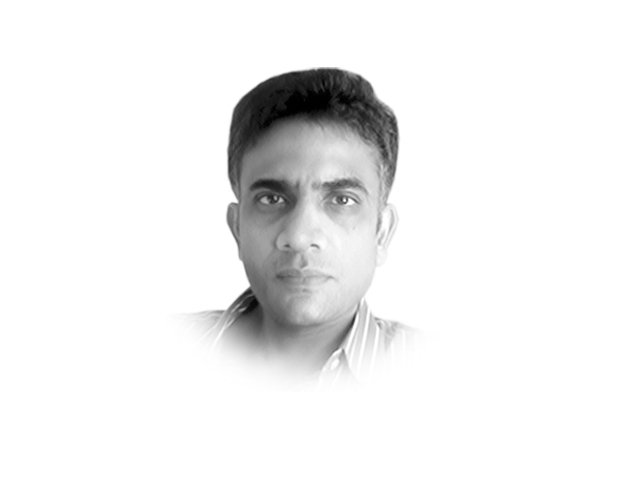 ---
How close a grip will Prime Minister (PM) Narendra Modi keep on the Indian government? Will it be run as it was in Gujarat, where many things were almost totally controlled by Modi as chief minister, or will his style be different?

To understand that, first let's have a look at how he governed Gujarat. In the state, Modi personally held several ministries that he was interested in. These included home, industries, mines and minerals, energy, petrochemicals, ports, information and the giant irrigation project of Narmada. That is to say, he was interested in the business side of government ministries and in those portfolios affecting corporations like Reliance, Adani, Essar, Tata and Torrent. He did this to ensure he could deliver growth and at this we must accept he was successful.

He never kept the portfolios of things such as health and education, presumably because these did not interest him as much. He controlled policy and execution with the help of a minister of state (Saurabh Patel), and a team of bureaucrats whom he trusted.

As PM, he has chosen to keep only a very few ministries, including personnel, atomic energy and space, with himself. So is he developing a new style? I would say that in fact he is sticking to his familiar ways because that is how he operates best.

But he has done it differently. Let's see how. The only ministry he has really let go of from the list above is home, which has been given to former Bharatiya Janata Party president Rajnath Singh. And we must wait for details on what that portfolio actually consists of, given that the Central Bureau of Investigation operates under the ministry of personnel, which is under Modi.

Of the other big three central ministries, two, finance and defence, are with Arun Jaitley. Though he is a Punjabi, Jaitley has been a Rajya Sabha MP from Gujarat for 15 years and totally beholden to Modi. He lost the election and is only minister because Modi trusts him. Jaitley also holds the ministry for corporate affairs, which is linked to Modi favourites.

The fourth important ministry is external affairs. This was given to someone whom Modi does not like, Sushma Swaraj. However, the prime minister is required to be personally active in this space, and as we found out with the Saarc meetings, especially with Nawaz Sharif, Modi is the man who does much of the work. He need not be worried about losing control of that or of Sushma setting her own agenda.

That leaves us with the ministries Modi is actually interested in, the ones that drive business and growth. Here, Modi has done an unusual thing. He has removed all of them from the Cabinet and handed them to four ministers of state. And he has given all of them to people who are loyal to him personally, who owe their rise to him and will operate without independence.

The ministry for industrial policy and promotion, which deals with the private sector, is with a former spokeswoman, Nirmala Sitharaman, along with the ministry of commerce.

Power and coal are with minister of state Piyush Goel, another spokesman and former party treasurer. Petroleum and natural gas, two of Modi's most favourite subjects, are with minister of state Dharmendra Pradhan. Two other portfolios are of Modi's interest. First is information and broadcasting, which he held himself in Gujarat and the other is the environment ministry. This is not a growth ministry by itself but has the capacity to be a hindrance, given the problems with clearances. These two ministries are held by another of Modi's loyalists Prakash Javdekar.

These people are first time ministers, none of them will be in the Cabinet and that means all will work with Modi and his team of bureaucrats. This means, effectively, that Modi will be personally setting the goals and targets in these ministries.

We should expect that most of his development agenda will be powered through these ministers of state. Modi will be pleased with the way in which he has distributed the portfolios. It appears at first glance as if it will be a different style from the one in Gujarat. But a closer look reveals the same instincts at work.

Published in The Express Tribune, June 23rd, 2014.

Like Opinion & Editorial on Facebook, follow @ETOpEd on Twitter to receive all updates on all our daily pieces.
COMMENTS (8)
Comments are moderated and generally will be posted if they are on-topic and not abusive.
For more information, please see our Comments FAQ