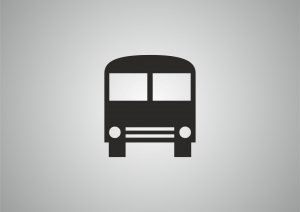 ---
RAWALPINDI:



Travelling by public transport in Rawalpindi is not a memorable experience in any season, but in summers it becomes unforgettable for all the wrong reasons.




To add to the misery of commuters, there are no shelters for passengers at several bus stops across the city, even in the sweltering summer heat during which the maximum temperature at times surges over 47 Celsius.

"We suffer every day as we spend at least 20 to 30 minutes waiting for public transport in the summer sun. There are no buildings nearby we can walk towards for shade while we wait," said Qamar Hussain, a resident of Dhoke Lalyal. "Commuters can be seen standing in the shade provided by a lone signboard on Airport Link Road."




I see students suffering in the heat to catch buses said Yasmeen Taqi, a schoolteacher. The situation is unbearable for senior citizens and women she added.

We need to have more bus shelters as more and more people are using public transport and summer is in full swing she stated. "City managers should address this issue urgently."

I have to wait for 10 to 20 minutes in the sun for public transport and have to change two vans to reach my destination. You can imagine my misery, said Nazia Batool, an employee at a private college.

"A few bus stops sans shelters can be seen along the Islamabad Expressway, said Zafar Ali Shah, a resident of Shaheen Town.




Everybody has been feeling the heat, however, things become frustrating when one is forced to wait indefinitely for public transport, he stated.

"I board the van at Mangraal bus stop for Islamabad and back. I have to stand in the scorching heat every day. There is no alternative as taxis are unaffordable," said Munir Khokhar, a resident of Sanghar Town.

Zameer Hussain, another commuter said, "In some areas at least you have something that you can identify as a shelter, but the problem is much worse elsewhere and commuters wilt." We are braving the heat and feel the need for shelter. These days it is so hot that people fall unconscious, he added.

"I have seen many bus stops like the one at Koral Chowk in poor condition with no walls on the side to keep the intrusive sun out, said Muhammad Hussain, who commutes by public transport.

Even the seats are broken and litter is strewn everywhere, he stated. "There is no bus shelter from Defence Chowk up to the district courts, and even all the way to the airport."

Mazhar Ali, a commuter at the Pindora Chongi bus stop, described his predicament in the following words, "It is perhaps our destiny to be forever deprived of shade."

Considering the Airport Link Road has key bus stops like Dhoke Muhammad Khan, Dhoke Hafiz, Shah Khalid Colony, Fazal Town, Faisal Town, Gulzar-e-Quaid, for Islamabad-bound public transport, the lack of bus shelters is inexcusable, he added.

Mrs. Hamdani, an employee at a private company said, "There is no shelter anywhere near the Katarian bus stop at IJ Principal Road and I have to wait at a shop some metres away. Wen my flying coach arrives, I run to catch it."

Published in The Express Tribune, June 21st, 2014.