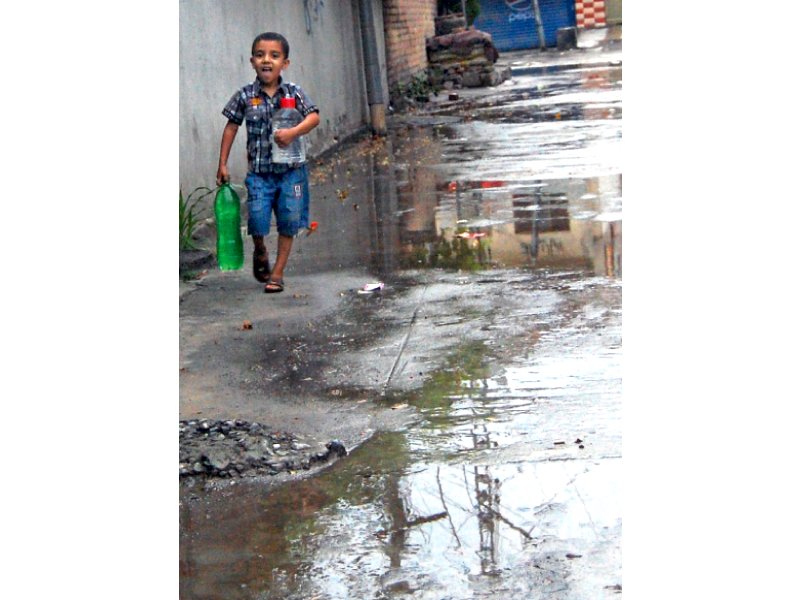 ---
ISLAMABAD:



The pre-monsoon downpour on Wednesday greatly improved the temperature for residents of the twin cities.




As a result of the rain, the mercury dropped several degrees, while clouds continued to hover over Islamabad and Rawalpindi on Wednesday, giving citizens much-needed respite from the scorching sun.

According to weather experts, the monsoon is likely to begin in the next three weeks. The experts cautioned that monsoon rainfall could be below average this year and they have asked the people to use water judiciously.

They said that the government did not inform farmers in advance to pick wheat crops in April, leaving tons of produce to get wasted. The government should have informed the farmers to cut and collect the wheat before the downpour, they said.

The weather experts were of the view that the unusual rain in April also affected the Kharif crop.

Pakistan Meteorological Department National Agromet Centre Director Dr Khalid Mahmood Malik said the pre-monsoon rain has started in upper parts of the country.

According to him, the twin cities will also receive rain on June 23 which will continue till June 25.

While talking about the monsoon rains, he said that it will start from July 1. He said this year the twin cities will not receive heavy downpours. "The air will be very humid, which often results in breathing problems," he added.

Published in The Express Tribune, June 19th, 2014.