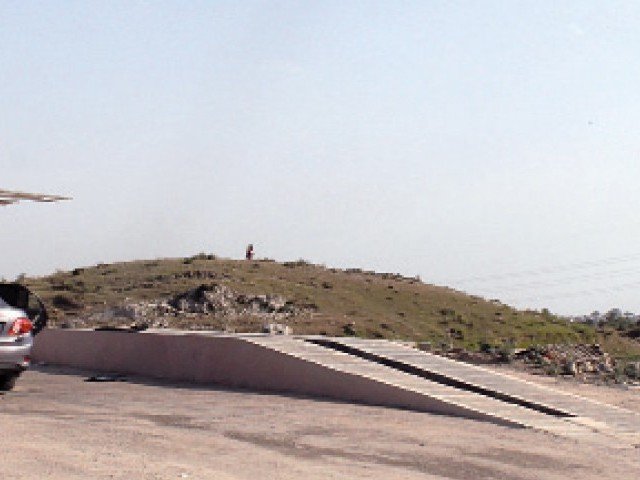 ---
Pakistan has thousands of historical sites dating back millennia, and the majority of them are poorly preserved and under-investigated. Our past does not have a price on it — but we are poor at valuing it. Now another find has been made in a semi-developed area of Islamabad. It is an unassuming hill, but as with other unassuming hills like the mound at Hisarlik in Turkey that turned out to be the lost city of Troy, treasures may lie beneath. The mound was identified as being of historic significance by the Potohar Research Group (PRG) and the National College of Arts (NCA), and it is reported to be in a "precarious" condition. As so often happens, history was lying in plain view, and a potsherd decorated with a bovine figure was found on the surface rather than by excavation. The fragment was identified by Italian archaeologist Luca Olivieri, who estimated it might date back to the Bronze Age.

Despite our historical riches, most have little understanding or awareness of what is around us. No attention is paid in the national curriculum to history that predates the rise of Islam, and the magnificent civilisations of Greece and Rome are largely unknown to the majority. The great site at Moenjo Daro may need to be reburied if it is to be preserved, as it is not being adequately conserved. The Thatta necropolis is crumbling as are the shrines of Uch Sharif. Buddhist artefacts and stupas are defaced or demolished by extremists and anything of value is plundered for sale on the underground antiquities markets. The E-11 mound is probably atop an ancient settlement, and the Margalla foothills were part of the Gandhara Civilisation that had trade routes criss-crossing the area. It has already been established that Buddhist caravans traded through Taxila, and the E-11 mound is another link in a historical chain. Urgent efforts must be made to, at least, protect the site from encroachers and developers who care little for our heritage. We expect the Capital Development Authority (CDA) to move with all speed to protect this piece of our history.

Published in The Express Tribune, June 17th, 2014.

Like Opinion & Editorial on Facebook, follow @ETOpEd on Twitter to receive all updates on all our daily pieces.