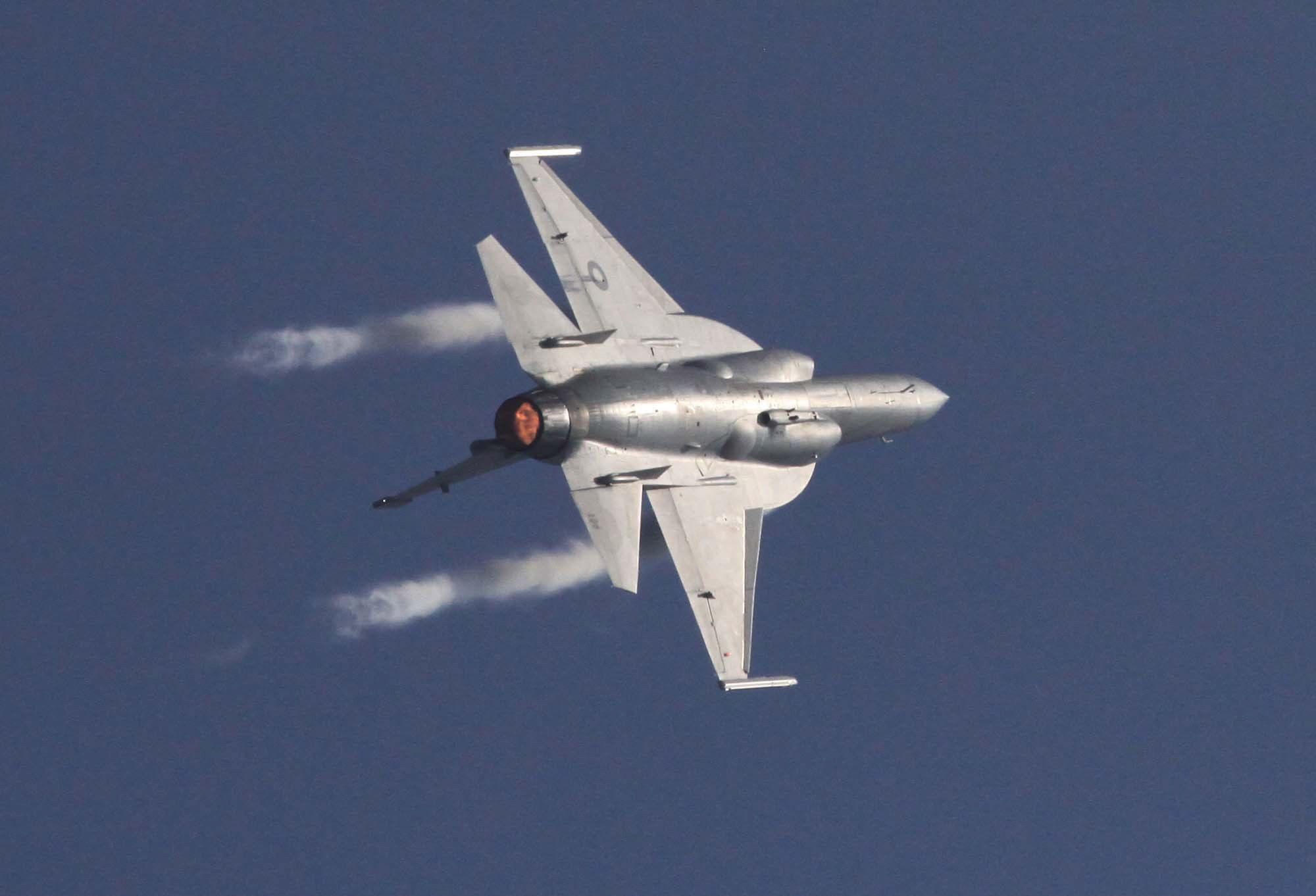 ---
ISLAMABAD: Over 80 people were killed as Pakistan Air Force (PAF) jets bombed hideouts of suspected militants in Dattakhel area of North Waziristan early on Sunday, Express News reported.

"Today at about 0130 hours (2030 GMT), a number of terrorist hideouts in Dehgan, Datta Khel in North Waziristan were targeted by jet aircraft. The number of terrorists killed in early morning strikes has risen to 80, mostly Uzbeks," a military statement said.

However local security officials put the death toll far higher, saying that about 150 militants died in the air strikes.

The air force also carried out shelling late Sunday morning in the Mirali area of North Waziristan.

An Inter Services Public Relations (ISPR) press release confirmed that terrorists linked to planning the attack on Karachi airport were present in the hideouts that were bombed. The mastermind behind the attack - Abu Abdur Rehman Almani - was among the dead, Express News reported.

At least 37 people, including 10 terrorists, were killed in the all-night battle at Jinnah International Airport that had started on June 8. The Islamic Movement of Uzbekistan (IMU) had claimed responsibility for the attack.

The ISPR stated that mostly Uzbek foreigners were killed in the strikes. An ammunition dump was also destroyed, according to the press release.

Terrorists of East Turkestan Islamic Movement (ETIM) were also allegedly killed in the bombings, Express News reported.

"Up to 150 people were killed during the strikes early Sunday. These strikes were carried out based on confirmed reports about the presence of Uzbek and other militants in the area," an intelligence official said.
Another security official said that "the number of the killed people was even more than 150".

The Pakistan military has not confirmed the higher figure.

Following the incident, the local political administration imposed a curfew in the area for an indefinite period.

Previous bombings

On Jun 10, aerial bombing in Tirah valley of Khyber Agency killed at least 25 militants.

On May 23, gunship helicopter and jet planes bombed hideouts of suspected militants in North Waziristan, killing four and injuring three others.
COMMENTS (111)
Comments are moderated and generally will be posted if they are on-topic and not abusive.
For more information, please see our Comments FAQ