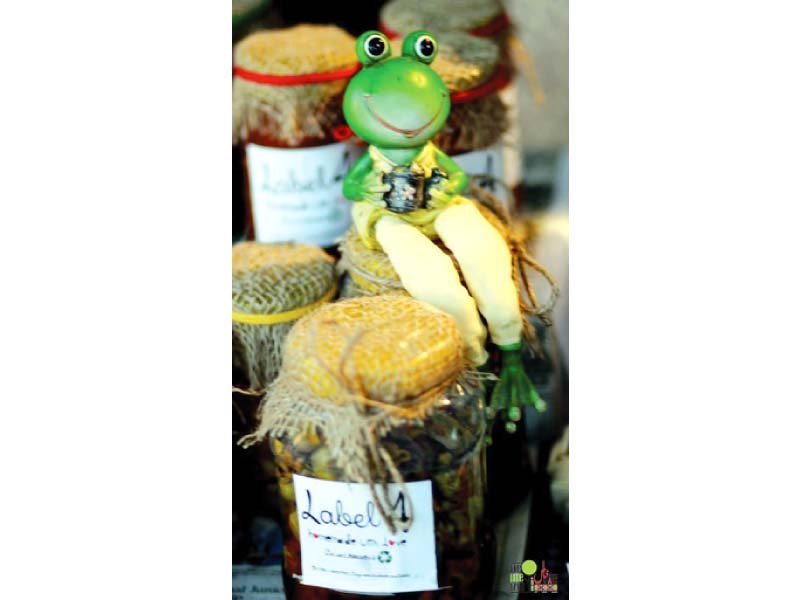 ---
ISLAMABAD:



The universal food market rule that says one must taste everything and not necessarily buy also applies to Farmers' Night Market, a weekly event organised at Kuch Khaas on Thursdays.




As dusk approaches, the lawn gets busier with people from all walks of life. Illuminated by coloured lanterns and fairy lights, the fancy market place exudes a friendly, community feel.

"The basic idea is to enable farmers to interact with potential consumers," said Jasmine Arandia, who manages the weekly market at the venue. The activity also promotes an awareness of how some of the local foods are grown, preserved and prepared to cater to a market of farm-fresh products such as dairy, fruit and vegetables.

According to Arandia, the activity that was launched last year in autumn, has fewer stalls this summer because of the weather conditions which pose a problem for the vendors and growers who mainly bring their stocks from farmhouses and have to ensure quality.

Vendors and growers bring in their stocks of everything ranging from fresh fruits, vegetables, dairy products and home-grown and home-infused spices.

The Isloo Fresh stall supplies fresh and locally-grown organic foods. They produce and deliver their own milk, cheese and vegetables without artificial flavours, pesticides or preservatives. They also stock bottled, pasteurised milk at their stall.

On the other hand, while such markets usually capitalise on the term "organic" to draw lucrative profits, those at the Label 4 stall, selling chutney, fruit teas, dahi bhalley and spices, believe there is no such thing as purely organic as one is surrounded by pesticides.

"There's quite a bit of variety in cheese and bread here," said Mark, who had bought home-made cheese from the market, adding that he would like to buy local poultry from the place although it might be cumbersome for those who manage farms around the capital.

Published in The Express Tribune, June 14th, 2014.