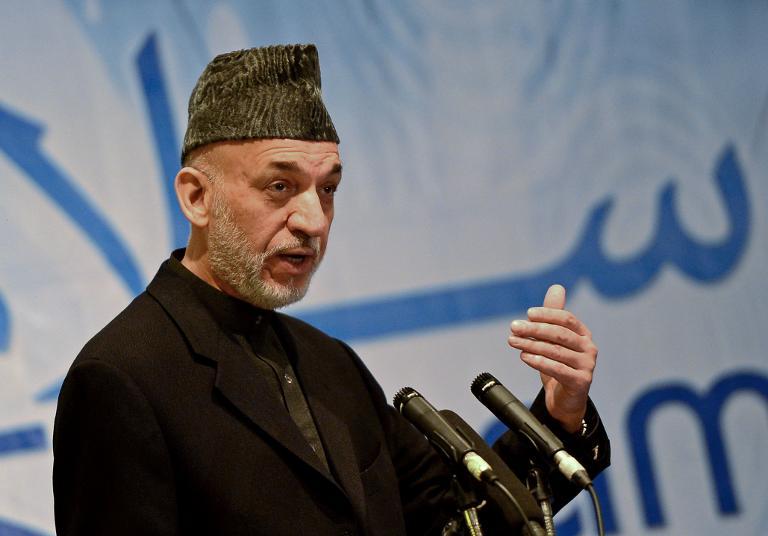 ---
ISLAMABAD: The Afghan Taliban on Wednesday issued what they called a final warning for people to stay away from the June 14 presidential run-off vote, calling it an exercise where "Americans want to impose their own stooges on the people by deceiving them."

Afghanistan's presidential election has come to a run-off poll after none of the competing candidates secured more than 50% of the total number of votes cast, as required under the Constitution to win the election.

The two leading candidates from the first round held on April 5 - Dr Abdullah Abdullah and Dr Ashraf Ghani Ahmadzai - are now vying to succeed President Hamid Karzai.

The Taliban had also threatened to disrupt the first round of the presidential elections on April 5; however, the process had concluded without any major incident.

The Taliban issued the latest warning as preparations for the June 14 poll are finalised.

"We once again call upon the people not to participate, even inadvertently, in forthcoming election drama of June 14. If they do not follow the instructions and demands of the Islamic Emirate and do participate in the elections, they will be held responsible for all the unpleasant consequences," the Taliban said on Wednesday.

Both candidates have spoken at big election rallies despite threats from the Taliban.

"The Islamic Emirate calls upon all the devoted mujahidin throughout the country to carry out their assaults in a well-organised manner according to the prescribed planning. They should circumspectly identify all the polling stations and should attack them decisively," the Taliban leadership council said in a statement. The statement was also emailed to The Express Tribune.

The Taliban said the elections' "conspiracy is plotted by Americans as they have always misused the public opinion by deceptions and temptations and have imposed their own policies over the nations and have kept them under the yoke of their brutal occupation for years and years."

"The ultimate and sole outcome of this misleading process is the protraction of their occupation and paving the road for the existence of foreign occupiers inside Afghanistan," the statement went on to say.
COMMENTS (12)
Comments are moderated and generally will be posted if they are on-topic and not abusive.
For more information, please see our Comments FAQ