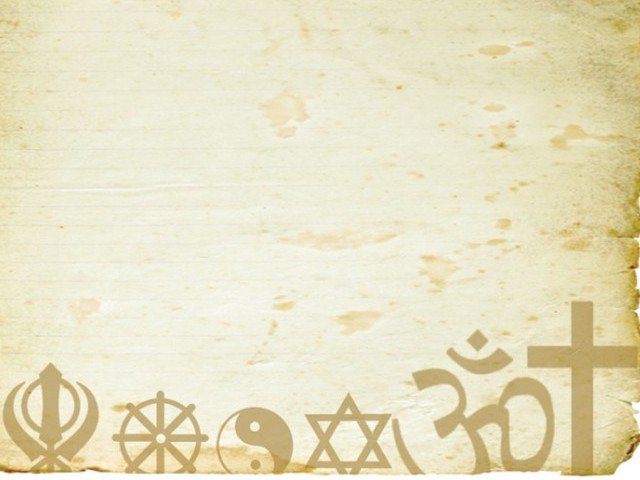 ---
ISLAMABAD:



The Khyber-Pakhtunkhwa government has admitted that local clerics have illegally occupied the land of a Hindu shrine in Karak district.




K-P Advocate General Latif Yousufzai has submitted a report in the Supreme Court on behalf of Karak's deputy commissioner explaining how and why the occupation has taken place.

Dr Ramesh Kumar Vankwani, the patron of the Pakistan Hindu Council (PHC) who has brought up the issue in the top court, said he had informed the top leaders of K-P's ruling party (Pakistan Tehreek-e-Insaf) about the Hindu shrine's illegal occupation. However, neither its central leaders Imran Khan and Shah Mehmood Qureshi nor its local MNA Nasir Khan had taken any action.

"This is a test case for PTI. Let's see how the provincial government retrieves the Hindu shrine's land from influential persons," Dr Vankwani said.

The K-P government, in its report, explains that a Hindu man named Shri Param Hans Ki Mehaj died in 1919 and was buried there. His followers often visited the shrine after his death and this practice continued till 1997.

"Some locals destroyed the shrine and the issue came to light when some Hindu followers of the Param Hans Shrine attempted to restore the old path leading to the shrine, which is now occupied by a local cleric, Mufti Iftikharuddin," stated the report, made available with The Express Tribune. 

The provincial government also said that Hindu elders from Sindh tried to negotiate with the mufti and paid Rs375,000 as cost of the land. But the mufti, despite taking the money, has not vacated the land since 1997.

Many negotiations and a jirga was held in 2005, which gave the verdict that the Hindus should start the renovation. However, the mufti, along with local politician and former MNA of Jamiat Ulema-e-Islam-Samiul Haq (JUI-S), Maulana Shah Abdul Aziz, were against the implementation of the jirga's decision in favour of the Hindu community.

Aziz opposed the construction of a Hindu temple, citing the unwillingness of local tribes to build it. He also contended that being a religious issue, it cannot be resolved through a jirga. He claims that a committee of senior muftis and ulema should give a religious verdict on the matter.

Chief Justice Tassaduq Hussain Jillani, while hearing the matter on Wednesday, had asked the K-P AG to consult the chief minister in resolving the issue before June 16.

Published in The Express Tribune, June 8th, 2014.

Correction: An earlier version of this article stated that Maulana Shah Abdul Aziz is the former MNA of JI. The error is regretted.
COMMENTS (1)
Comments are moderated and generally will be posted if they are on-topic and not abusive.
For more information, please see our Comments FAQ