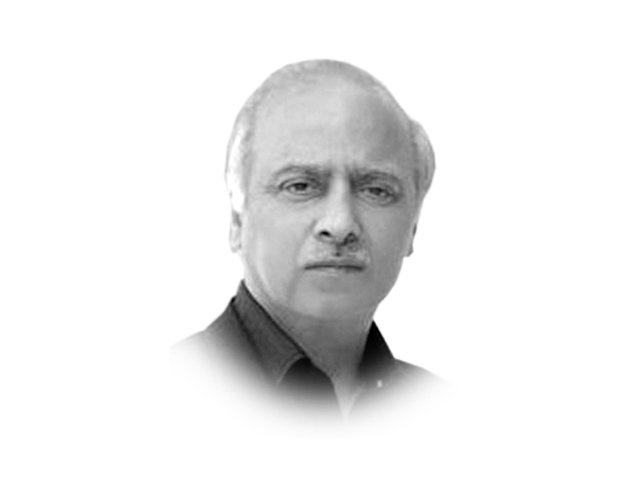 ---
Late last month, the 42-year-old Indian political icon and the scion of the Gandhi family, Priyanka Gandhi Vadra, formally wrote a letter to the Special Protection Group (SPG), requesting it to withdraw special airport exemptions that have been available to her family since the Congress Party swept into power five years ago.

The SPG looks after the security of the prime minister, former prime ministers and their families. "… I do not feel it will be correct for my children and me to avail of the facility of exemption of these checks while entering or exiting the airport when we are all travelling together," adding that "it has been a source of constant embarrassment for my husband who has asked me on numerous occasions to have it removed," her letter said.

Priyanka's request for removal of security exemptions comes across as refreshing and eye-opening from the scion of one of the most influential family, which still constitutes the ruling elites of India. It is a telling show of conscientious decision, particularly by Priyanka's husband Vadra, who considers this special treatment as discriminatory vis-a-vis other Indian citizens.

Contrast this with the ruling elites in Pakistan and one stumbles upon countless examples of how they appropriate discriminatory privileges — even if out of power — as status symbol.

Remember the VVIP protocol accorded to Hamza Shahbaz during his visit to Gujranwala a few months ago. Dozens of cars and the helicopter ride kicked up quite a bit of dust — both literal and political.

Here, ex-ministers, top bureaucrats, and generals keep (ab)using privileges that were once available to them in their official capacity. Across the border, even the generals walk out of their offices, mostly to ride back home in the small Maruti. Here, VVIPs often cause massive delays in flights since the airlines know well the cost of leaving the VVIP behind. Even nephews and nieces of the prime minister usually enjoy official protocol.

In contrast, Ms Gandhi has also made a special plea that while they are on the move, it should not cause inconvenience to other passengers. "Request you to ensure that when we are entering or exiting boarding gates there is no disturbance to passengers... Request security detail to behave in a manner that is discreet and strictly unobtrusive," her letter reads.

On a London-bound PIA flight in recent years, for instance, the nephew of a former prime minister was accompanied by a senior protocol official up to his seat in the business class.

Wasi Zafar, General Pervez (retd) Musharraf's law minister, represented another extreme of how the VVIP status drove the mighty ones insane. Zafar, drunk with power and an inflated sense of protection because one of his brothers happened to be a corps commander at that time, reportedly slapped an aviation officer at one of the airports after being asked to fulfill the travel requirements.

Even General Musharraf himself literally abused his VVIP status and the official authority as the virtual martial law administrator, particularly in the aftermath of the 9/11 attacks. In his anxiety being the interlocutor to the then US President George W Bush, Musharraf apparently granted the American marines a free ride in and out of Pakistan.

A senior protocol official had once told me that US Marines used to enter and exit the Islamabad airport without the legally required immigration procedures. This officer was himself witness to a C-130 flight, which flew into Islamabad — for which a flight from the Gulf was asked to delay its arrival. All American marines disembarked from the plane, got into special vans at the tarmac and left for the hotel in Islamabad. Puzzled and shocked, the officer asked immigration officials at the airport about the mystery. "Sir, they come and go and we are not supposed to document them," the immigration official told the protocol officer.

Published in The Express Tribune, June 4th, 2014.

Like Opinion & Editorial on Facebook, follow @ETOpEd on Twitter to receive all updates on all our daily pieces.