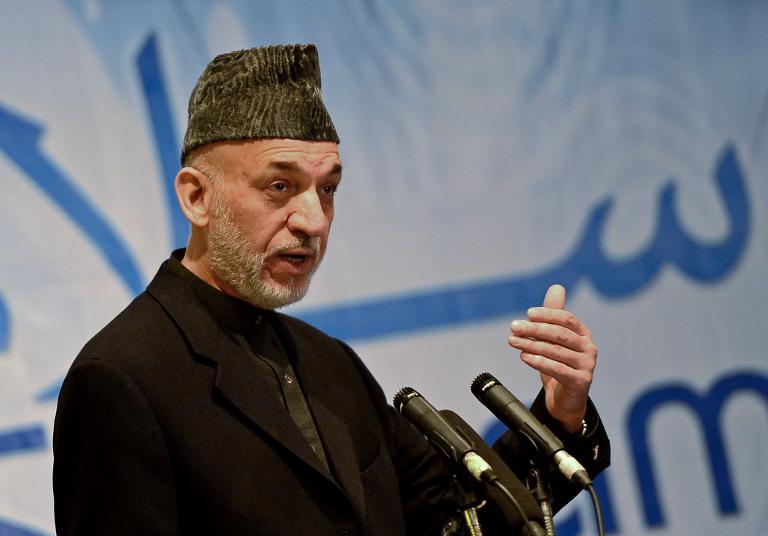 ---
KABUL: Afghanistan said on Sunday it was pulling out of security talks in Islamabad in anger at cross-border attacks which it blames on the Pakistan Army and claims were designed to disrupt the second round of its presidential election.

In a meeting chaired by President Hamid Karzai, the National Security Council 'condemned' increasing numbers of "rocket attacks (by the) Pakistani military against the country,"a statement from the presidential palace said. It said the attacks were "aimed at disrupting the second round of presidential elections", due to be held on June 14.




A spokesman for the Afghan Ministry of Defence, Mohammad Zahir Azimi, said 'Pakistani helicopters' had crossed the border and flown over the Kunar province.

Local leaders claimed that rockets fired from Pakistani territory had left six dead and around 40 injured in recent days. There was no independent verification of the claims.

The National Security Council said it would 'raise serious concerns' with Pakistan through the foreign ministry, according to the statement. In protest, Afghan security officials will not participate in a regional security summit due to take place in Islamabad on June 4.

The council also took issue with the lack of reaction from the US, describing the silence as "a violation of (the) long-term strategic pact signed between the two countries."

Published in The Express Tribune, June 2nd, 2014.
COMMENTS (16)
Comments are moderated and generally will be posted if they are on-topic and not abusive.
For more information, please see our Comments FAQ