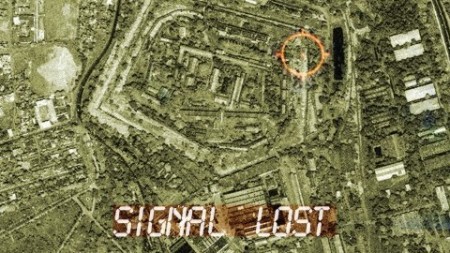 ---
KARACHI: Rizwan Mirza felt satisfied after he had his car fitted with a tracker device.

No one would be able to steal his car now, he had thought. Little did he know that car thieves now have access to jammer devices that can block the GSM signals (frequency of the tracking system).

Mirza's complacency was soon replaced by indignation when his car was snatched from him five months ago.

"I was coming from my office when three gunmen stopped my car near NIPA Chowrangi and took it away at gunpoint," he said. Mirza immediately called the tracker company but it was a futile effort. "I still couldn't find where my car went," he said.

According to police officials, car thieves have outwitted tracker technology and for the past one year, it has become exceedingly difficult to trace them. "One can easily buy the jamming device in the market despite the ban on it. Besides, many companies have launched their websites to market the device and its price is estimated to be between Rs20,000 to Rs30,000," said an official who requested anonymity.

This technology has become a nuisance for the tracker companies, who used to claim a 95 percent recovery rate of lost vehicles. More than 50 tracker-fitted cars are being stolen from the city every month, said the SSP Anti-Car Lifting Cell (ACLC), Amin Yousufzai.

The recovery rate of these cars has declined by 50 percent due to the prevalence of jamming devices. Car thieves insert the jammer into the lighter holder of the vehicle, which renders the tracking system ineffective, explained Yousufzai.

Some of the robbers that have been arrested have confessed to using these devices and that they are easily found in markets. Captain Bakir, who works as manager of security at Tracker Private Limited Company, said that the company is planning to launch a system in which anti-jamming devices shall be installed in the trackers.

According to him, more than 20 gangs of car lifters that have been caught recently had been using the jamming device. "We have written letters to the Inspector General of Police (IGP) to take action against the people who are involved in selling jammers but nothing has been done about it yet," he said.

He added that his company is providing three kinds of services to monitor the vehicles through a tracking system. "Initially we charge Rs50,000 to Rs70,000 as an installation fee, after which we charge an annual fee of Rs12,000."

The tracker-fitted vehicle is monitored by the company twenty-four hours a day. CPLC chief Ahmed Chinoy said that before the tracking system was introduced, the four-wheeler snatching ratio was very high. He said the credit for introducing the system in the city goes to CPLC.

The liaison committee has held several meetings with different companies that offer tracker systems so that a technical solution can be found. He hopes that a new system to counter the jammers will be introduced very soon.
COMMENTS (1)
Comments are moderated and generally will be posted if they are on-topic and not abusive.
For more information, please see our Comments FAQ