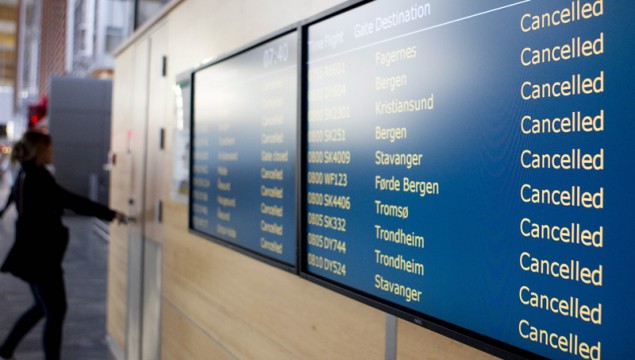 ---
KARACHI: Volcanic eruption in Iceland causing ash clouds in the air space over Northern Europe and UK has led to temporary suspension of aircraft movement in the region as a precautionary measure amid fears of engine damage, a PIA spokesman said here on Thursday.

He said that nearly 4,000 flights across Northern Europe were cancelled as UK shut down its airports for the incoming and outgoing flights.

The schedule of PIA flights to Europe and UK has also been suspended and passengers travelling to Europe, UK, USA and Canada have been requested to check the next flight schedule from the call center111-786-786 before coming to airports.

Capt. Saleem Ahmed, GM Central Coordination, PIA Flight Operation will remain in constant touch with the Air Traffic Controllers in Europe and UK and when moment restrictions are lifted from flight movement PIA will start its flight operation.

PIA has also activated its Emergency Response Center to assist and guide the passengers and the phone numbers are 9221-99242352, 9221-99242332.

The calls and departures of flights can be checked on these number. PIA flights on route to USA, UK and Europe on Thursday suffered due to volcanic ash. Flights PK 751 Islamabad-Oslo-Copenhagen was diverted toFrankfurt, PK 723 Lahore Manchester-JFK New York was diverted to Paris, PK 757 Lahore-London called back to Lahore and PK791 Islamabad-Birmingham also returned to Islamabad.
COMMENTS (3)
Comments are moderated and generally will be posted if they are on-topic and not abusive.
For more information, please see our Comments FAQ