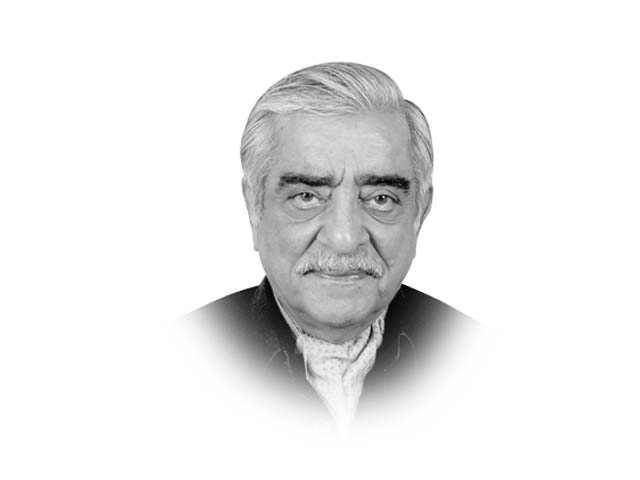 ---
As I write this there is word from Islamabad that Prime Minister (PM) Nawaz Sharif will travel to New Delhi on May 26 to attend prime minister-elect Narendra Modi's swearing in as the new prime minister of India. He will be joining leaders of the other Saarc countries who have been invited.

India, as the Indian media reports, has strained relations with most of its neighbours and these strains were intensified by some statements made in the heat of the election campaign by Modi and other BJP leaders. Some assurances about the new government's policies were required by all India's neighbours but I believe the principal target of this diplomatic overture was Pakistan. Regionally, relations with Pakistan are the most consequential not only because both countries are nuclear weapon powers and have serious disputes that threaten regional peace but also because India-Pakistan relations are seen as the key to the advancement of the regional cooperation for which Saarc was meant to be the vehicle.

Whether it was the Indian Foreign Office or some of Modi's political advisers who suggested inviting Saarc leaders, one must acknowledge that it is astute diplomacy. It finesses, particularly in the case of Pakistan, the legitimate expectation that since the Pakistan PM had visited India it was now the Indian PM's turn to visit Pakistan.

On this decision, there appeared to be divisions among Prime Minister Nawaz Sharif's advisers, but these seem to have been resolved. It can be expected that during the visit he will, apart from attending the formal ceremony, have a substantive meeting with the new prime minister where the two men will not only be able to take each other's measure but will be able to agree to resume the currently stalled 'Composite Dialogue' between the two countries and even finalise dates for doing so.

Clearly there will be no decisions other than this made in the bilateral meeting but one can expect that there will be a flagging by both sides of their principal concerns, which on the Indian side will include the issue of terrorism — long viewed as a common problem but on which India expects more substantive action from Pakistan and on expanding trade and economic relations. Given Modi's domestic agenda and the expertise he has acquired in his 12 years of economic development in Gujarat, it can be expected that the latter rather than the former will be the subject on which Modi will be most focused.

From Pakistan's side one can expect a complaint that the Composite Dialogue started in 1997 has yielded few results on substantive issues. The mantra of ensuring an 'uninterrupted and uninterruptable dialogue' will be repeated as will the mantra that the common enemies are 'poverty, unemployment and terrorism' and that these enemies can best be tackled by bilateral and regional cooperation after bilateral disputes are settled or move towards settlement.

Further afield, the US and other Western countries treated Modi as a pariah, after the 2002 carnage in Gujarat until it became clear early this year that he was likely to be the new leader of India and started the process of recognising his new status. This process culminated with Obama's congratulatory message being accompanied by an invitation to visit the United States. Modi will put aside any past rancour; concentrate on securing the needed economic and technological cooperation and foreign investment; and perhaps avoid steps that would antagonise Western public opinion.

It is too early to say that fears about Modi's Administration taking a hard line on regional issues are entirely misplaced. The invitation to the swearing-in ceremony, however, suggests that Modi intends adopting a more constructive approach. If Modi remains focused on domestic issues and the well-being of the 'aam aadmi', his foreign policy would have to be designed to prioritise 'economic' rather than so-called 'strategic' interests in making decisions on regional and global relationships. Let us as neighbours hope that Prime Minister Modi's policy moves in this direction.

Published in The Express Tribune, May 26th, 2014.

Like Opinion & Editorial on Facebook, follow @ETOpEd on Twitter to receive all updates on all our daily pieces.