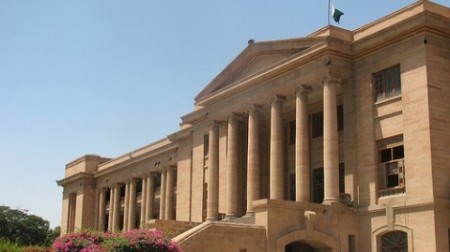 ---
KARACHI: Sindh High Court Chief Justice, Sarmad Jalal Usmani  said that the president cannot be disqualified on the basis of cases pending against him in courts as he enjoys immunity as head of the state.

Justice Usmani made these remarks while hearing a petition filed by Maulvi Iqbal Haider in which he challenged President Zadari's eligibility. The petitioner had also requested the re-checking of president's nomination papers.

Justice Usmani said the presidential candidate has nothing to do with the NRO, and therefore the request cannot be met. Maulvi Iqbal was also asked to present any case in which President Zardari has been indicted.

The petition will be again taken up for hearing on April 20.
COMMENTS
Comments are moderated and generally will be posted if they are on-topic and not abusive.
For more information, please see our Comments FAQ