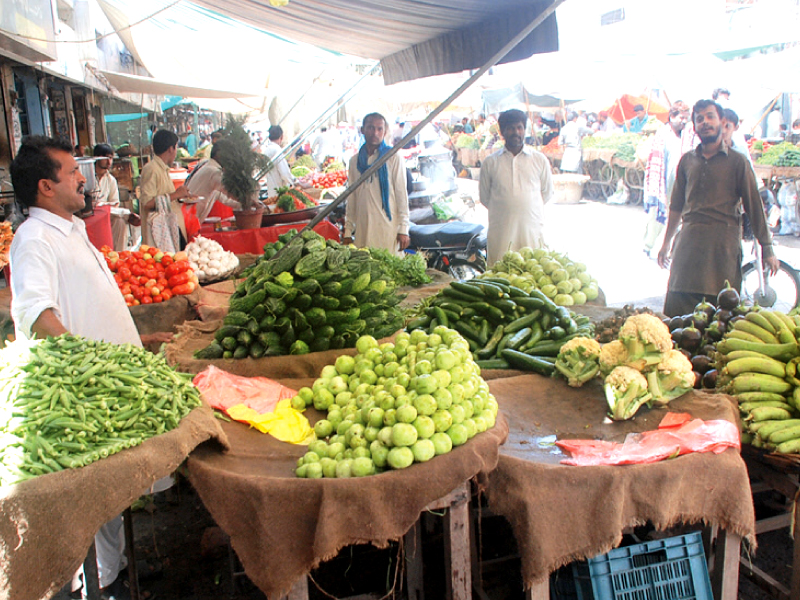 ---
ISLAMABAD:



The Senate standing committee on National Food Security and Research was informed on Thursday that the agriculture growth rate of the country has declined from 5 to 2 per cent because the present government had neglected the farm sector during the last budget.




The senators present at the meeting recommended the announcement of special package for the ministry in the upcoming budget to improve the growth rate. The committee asked the federal government to increase budgetary allocation on the development side of Ministry of National Food Security and Research as the present funding is insufficient to meet the requirement of the ministry.

Senator Syed Muzafar Hussan Shah presided over the meeting, while Senator Syed Sughra Imam, Amar Jeet, Nuzhat Sadiq and Federal Minister for National Food Security and Research Sikandar Hayat Bosan attended the meeting.

While commenting on the food security, Sughra Imam said that the agriculture growth rate has declined from 5 to 2 per cent, which is the lowest agriculture growth rate during the last 10 years. She said that the government needs to review its food security policy and should announce special package for agriculture sector during the upcoming budget.

The ministry, in compliance with senate committee recommendations, has already submitted the proposal of Rs8,848.864 million allocation in PSDP 2014-15, but the finance division in consultation with P&D division has conveyed indicative budget ceiling of Rs750 million for PSDP 2014-15.

The committee also expressed its concern over inclusion of agriculture products in the list for the most favoured nation (MNF) status given to India, saying that agriculture sector in India is highly subsidised and the regime will hurt Pakistan's agriculture sector if timely action was not taken to protect the sector.

It asked the government to exclude agriculture sector while granting MFN status to India and negotiate agriculture under a special agreement.

Sughra Imam criticised the commerce ministry for not taking farmers on board while formulating policy for the MFN status given to India. The ministry prepared negative list without taking the real stakeholders, like farmer organisations on board, said the senator. She also alleged that the ministry of commerce did not conduct study of tariff lines but only passively observed market conditions while preparing the negative list of products.

Senator Muzafar Hussain asked the ministry of commerce to submit a report before the committee in this regard before the next meeting.

The cotton commissioner, Dr Khalid Abdullah, said that cotton sowing in the current season is not satisfactory due to heavy rains in key cotton growing areas.  The government had set 2.4 million acres as cotton sowing target for this year but so far sowing of cotton has been completed only on 1.4 million acre, he said.

Published in The Express Tribune, May 23rd, 2014.