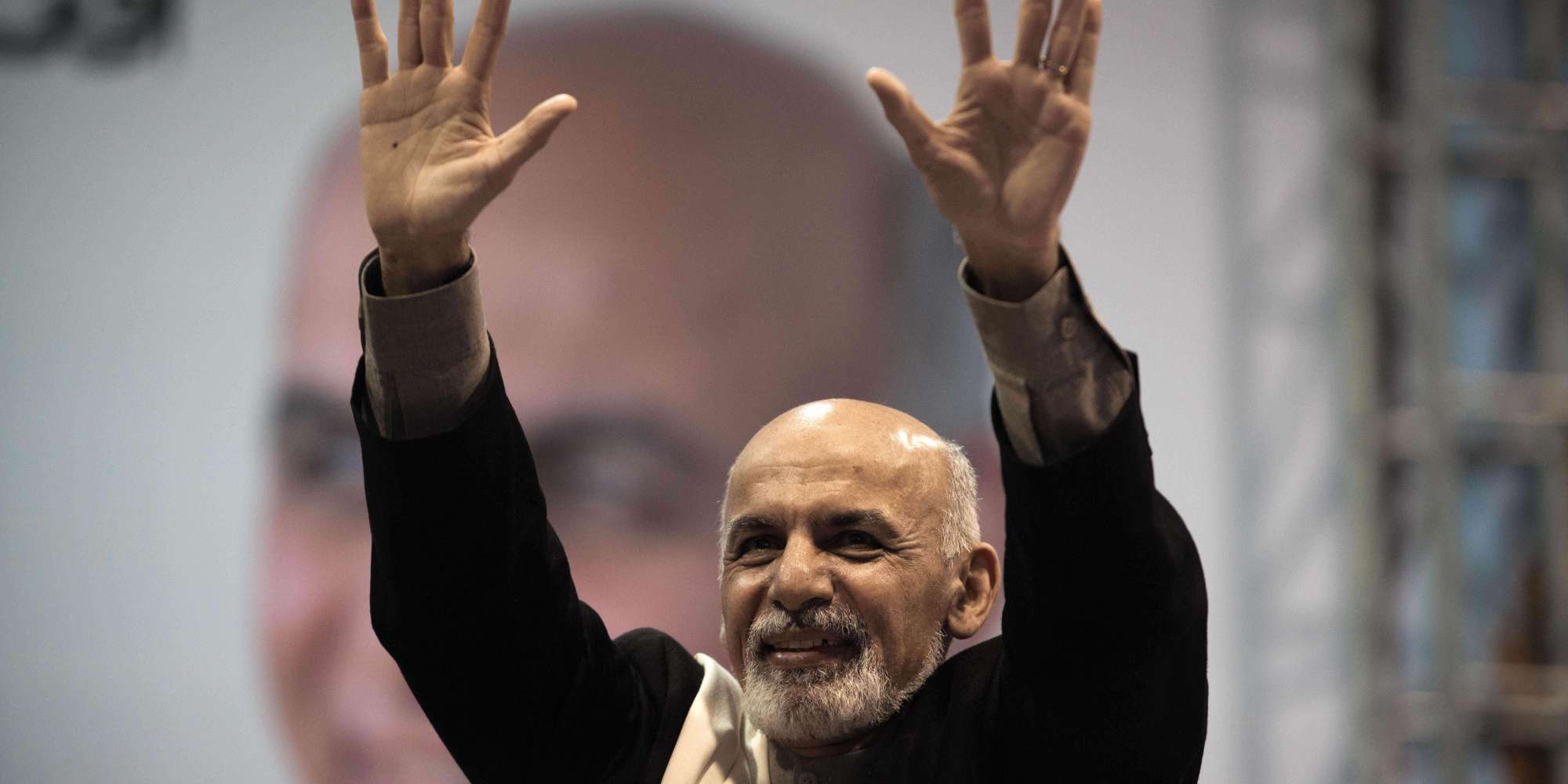 ---
KABUL: Afghan election candidate Ashraf Ghani vowed on Thursday to overturn first-round results and seize the presidency as he launched his comeback campaign ahead of a run-off vote next month.

Ghani, a former World Bank economist, faces an uphill task to win the head-to-head vote after finishing second - 13 percentage points behind opposition leader Abdullah Abdullah - in the eight-man election held on April 5.

The two candidates will compete in the run-off on June 14 to determine who leads Afghanistan into a new era without the assistance of Nato combat troops to help fight the Taliban insurgency.

"There are some rumours that people will not go to polls in their masses - let's prove them wrong and go in our millions," Ghani told a large gathering of supporters in Kabul.

"We will be victorious in the second round... Are you ready for victory?"

Ghani, who appears to relish his underdog role, pledged to not sign any power-sharing deal before polling day.

He flopped in the 2009 election, when Abdullah came second to President Hamid Karzai, but has campaigned energetically this year, holding well-attended rallies across the country.

Abdullah, seen as the election front-runner, also opened his run-off campaign Thursday after complaining bitterly about fraud that he believes denied him the 50% vote needed to secure first-round victory.

"We want a better election, we want an election in which the people feel that their clean vote will decide the result," the former foreign minister told reporters at a hotel in the Afghan capital.

Election campaigning started in early February, and the run-off final result is due on July 22.

Countries that have fought the Taliban since 2001 and donated billions of dollars in aid see a smooth handover of power as a key benchmark of the costly and often troubled efforts to develop Afghanistan.

The first-round election was relatively peaceful, but the run-off could prove a major test for Afghan police and army who have taken over security responsibilities from US-led Nato troops.

"It is most likely that we will face more security challenges in the second round," Interior Minister Omar Daudzai said at a press conference.

"The enemies go to their sanctuaries in winter and come back to harass people in spring."

Daudzai added that a remote district in the northern province of Badakhshan had been overrun by the Taliban, but said it would be recaptured within days.

Local officials said that 27 police had been taken hostage during the insurgents' offensive in Yamgan district.