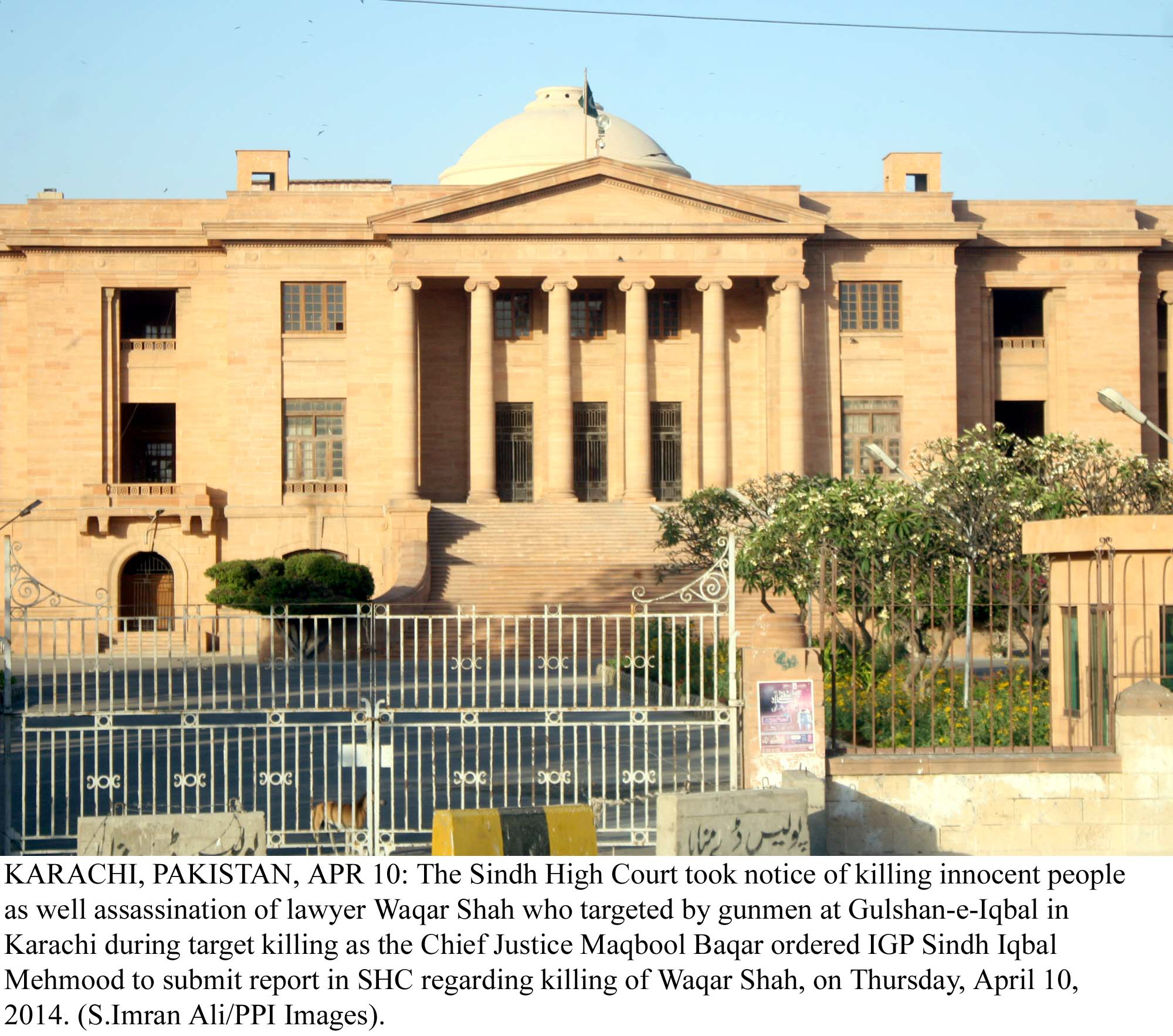 ---
KARACHI:



The Sindh High Court (SHC) has granted time to the assistant prosecutor-general till May 26 to file comments regarding alleged delays in the murder trial of US journalist Daniel Pearl against a suspect, who is detained since 2010.




This is the second such case to have emerged in recent days. Last month, another suspect, identified as Muhammad Ibrahim, had pleaded to the high court to transfer the proceedings from Hyderabad's anti-terrorism court to Karachi due to alleged delays in the trial.

Pearl, the South Asia Bureau chief at the Wall Street Journal, was abducted and killed in Karachi on January 23, 2002. A special anti-terrorism court had awarded death sentence to the mastermind, Ahmed Omer Sheikh, while the co-accused, Salman Saqib, Fahad Naseem and Shaikh Adil, were handed life imprisonment in 2002, after it found them guilty of kidnapping and beheading the foreign journalist.

Muhammad Hashim, who was declared as absconder by the trial court, has approached the high court against delays in the trial proceedings against him. Advocate Syed Mehmood Alam Rizvi told the judges that Hashim was arrested in September 2005, but the law enforcers had only declared his arrest after a prolonged illegal detention.

He said the judge of the anti-terrorism court at Hyderabad, where the trial is pending, has been transferred and replaced by Judge Abdul Ghafoor Memon, in whom the prosecution had previously expressed no confidence in 2002. He contended that trial against Hashim had not proceeded for the last few years despite the fact that the charges against him were framed on March 20, 2012. The trial court has only examined eight prosecution witnesses till April 9, 2013.

Advocate Rizvi said that the trial has again come to a halt, while his client's health is deteriorating with each passing day. The court was pleaded to transfer the case to any ATC in Karachi and issue directives to the incumbent judge to conclude the proceedings within a week, as prescribed under the anti-terror law.

On April 29, the bench had issued notices to the prosecutor-general Sindh to file comments on the application. On Monday, assistant PG Muntazir Mehdi requested for more time to file comments.

Published in The Express Tribune, May 20th, 2014.