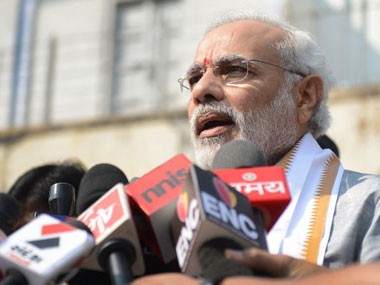 ---
An ostensible champion of human rights, Washington has taken a U-turn on an issue that it has long claimed to be the strongest advocate of. In the wake of Narendra Modi's landslide victory in the Indian elections, US President Barack Obama called up the prime minister-elect to extend congratulations and invited Modi to visit the United States. This warmth is, of course, a sea change from the US's strong and admirable stance on Modi just a few years ago in light of the Gujarat Riots of 2002 that claimed the lives of more than 1,000 Muslims on his watch.

In 2005, Modi's US visa was revoked under US laws dealing with failure to curb human rights violations. A year later, when the US Consul General Michael S Owen visited Modi, a classified cable (leaked by WikiLeaks) said this: "(The economic developments of Gujarat) are to be applauded, but do not diminish in any way the importance of holding accountable those persons who are guilty of inciting or carrying out communal violence. The Consul General reiterated that failure to do so will create an atmosphere of impunity in which radical elements would feel emboldened in the future. He concluded by underlining that the US Government considers human rights and religious freedom to be extremely important, and we will continue to monitor developments and engage his Government in these areas." Owen went on to add the following comment at the end of the cable: "Modi is clearly not going to apologise or back down on the violence of 2002, but we think it is vital for him to hear that we are not going to let the passage of time erase the memory of these events."

So much for that. Though Modi was absolved by the courts in India, there has been no high authority held accountable for the riots and his continued affiliation with the Rashtriya Swayamsevak Sangh, a hardline fascist Hindu religious extremist group that condones violence against religious minorities, is no secret. It is yet another case of the US conveniently switching its policies. And that shouldn't surprise anyone. After all, there are no permanent friends or enemies, goes the saying; only permanent interests.

Published in The Express Tribune, May 20th, 2014.

Like Opinion & Editorial on Facebook, follow @ETOpEd on Twitter to receive all updates on all our daily pieces.