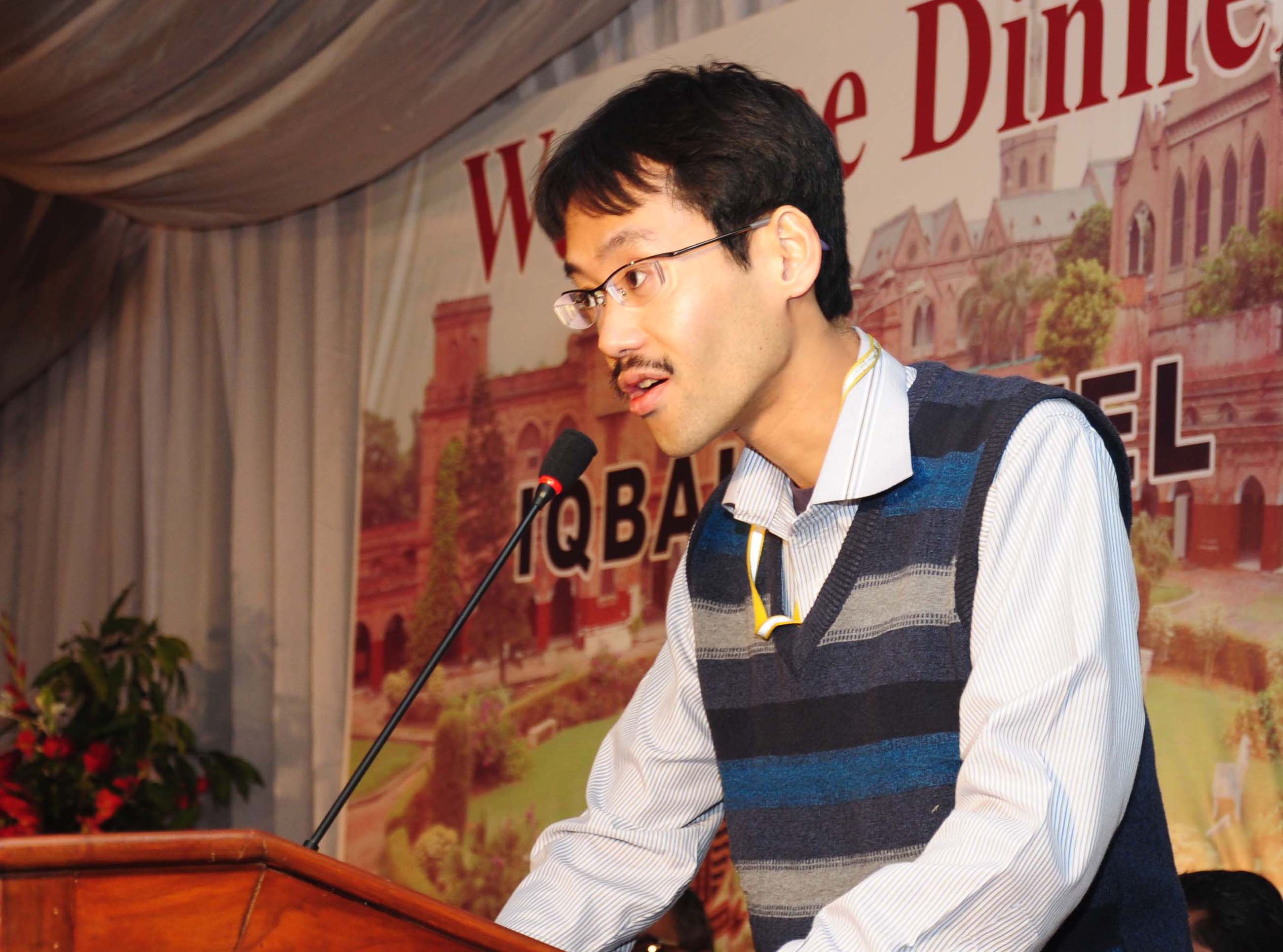 ---
LAHORE:



What really bothers a Japanese academic who loves Urdu and stays in Lahore to study the language more in depth than most Pakistanis? "People in Pakistan confuse Japanese with Chinese. We are very different people in terms of history, traditions and culture. I feel bad when people referred to me as Chinu Chinu because I have nothing to do with China," said Sumito Mizusawa.




Yet, his experience has been a rewarding one. "I found people here very hospitable and friendly. They talk to you for hours and guide you to directions if you are lost, even if they don't know you," he said, adding that he will miss his Pakistani teachers and friends sorely.

Mizusawa, who came to Lahore under an educational program to study Urdu at Government College University (GCU), is known as the Japanese Ravian at GCU. He is now a member of the GCU alumni, and is a definite Ravian, which is the term used for a member of the alumni network of GCU "The Old Ravian Association". Prime Minister Nawaz Sharif and Chief Minister Punjab Shahbaz Sharif are also graduates of GCU.

"I had an excellent time in Lahore and I am always going to remember my stay here but one question that used to bother me during my initial day was 'are you married?' Even the shopkeepers in Anarkali that I visited and spoke to in Urdu asked me this. It sort of surprised me as it's a very private matter in Japan. But after a while I realised it's a way of showing warmth and intimacy here," said Mizusawa, talking to The Express Tribune in an interview at GCU before going back to Japan.

Mizusawa, who lived for one year in the room of Allama Iqbal at the GCU hostel, quoted verses of Iqbal and Faiz during the course of the interview. He was given Dr Iqbal's room on purpose by the GCU administration. "It felt great to live in the room of a legend. It put me under pressure to do well. I didn't feel his presence in the room but I am sure I will feel a spiritual connection to him once I am back in Japan," he said in refined Urdu.

"I was a PhD student at Kyoto University Japan and got a scholarship to come here and study Urdu. I had an interest in the history and civilization of the sub-continent and got to know more about it," he shared.

GCU designed a special class of three students to teach them advanced level Urdu, and Mizusawa was one of them. The syllabus included poetry, prose, and drama.

"He has made many friends and talks with them in Urdu. He has recited Urdu poetry at several events at the GCU and has been applauded by the audiences," said Dr Khalid Mehmood Sanjarani, one of Mizusawa's teachers.

"I developed an interest in poetry here. In Japan, poets don't sing their poetry, but in Pakistan they do, which is very melodious. Mujh sey pehli si mohabbat written by Faiz is one of my favourites. And I love Coke Studio," Mizusawa said.

Mizusawa praised the building of the GCU as being very special to him. "I used to visit the shrine of Data Ganj Baksh and the tomb of Mian Mir. I like open and wide places." Besides Lahore, Mizusawa also visited Multan, Islamabad and a few other places in Pakistan.

The fact that the Vice Chancellor of GCU is very accessible came as a pleasant surprise to him. "In Japan I had never met the president of my university; here I met the VC often," he said.

"I will keep my Urdu skills intact by talking to Pakistani and Indian friends in Japan and also by exploring Urdu literature more and more," he vowed.

Published in The Express Tribune, May 17th, 2014.