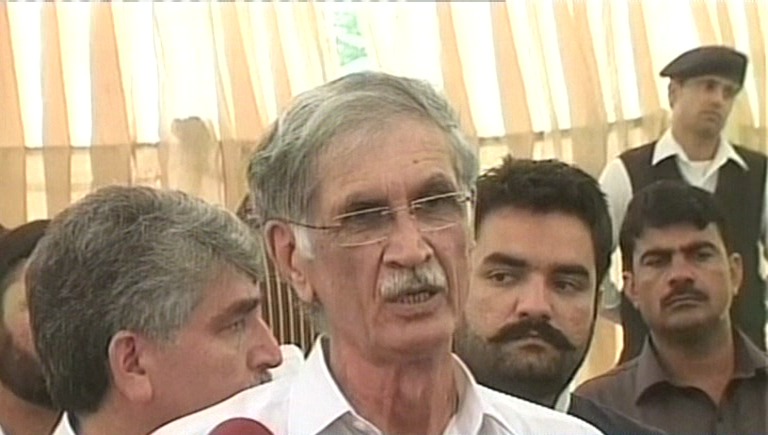 ---
PESHAWAR: Khyber Pakhtunkhwa Chief Minister Pervez Khattak on Tuesday said that Peshawar will become a "clean and green" city after September 15, Express News reported.

"We promised to make a green and clean Peshawar, and we're working towards making it that way," the minister said.

Speaking to the media, Khattak said that a company will oversee the progress of sanitation, hygiene and drinking water in the city.

"A team from Lahore that will overlook the progress of hygiene, sanitation and drinking water has reached Peshawar ," he said.

"Within the next four months, the company will prepare feasibility reports and after that, work will formally begin," Khattak added.

Furthermore, the minister said that after September 15, a third party will review the progress made in Peshawar.

May 11 protest

Speaking about the protest that his party, Pakistan Tehreek-i-Insaf (PTI) held on Sunday, Khattak firmly said that it was against the Election Commission of Pakistan (ECP).

"They (the ECP) promised us that they will contend against the rigging we complained about last year," he said.

"The ECP told us that they will take three-four months. A year has passed and no action has been taken," Khattak added.
COMMENTS (10)
Comments are moderated and generally will be posted if they are on-topic and not abusive.
For more information, please see our Comments FAQ