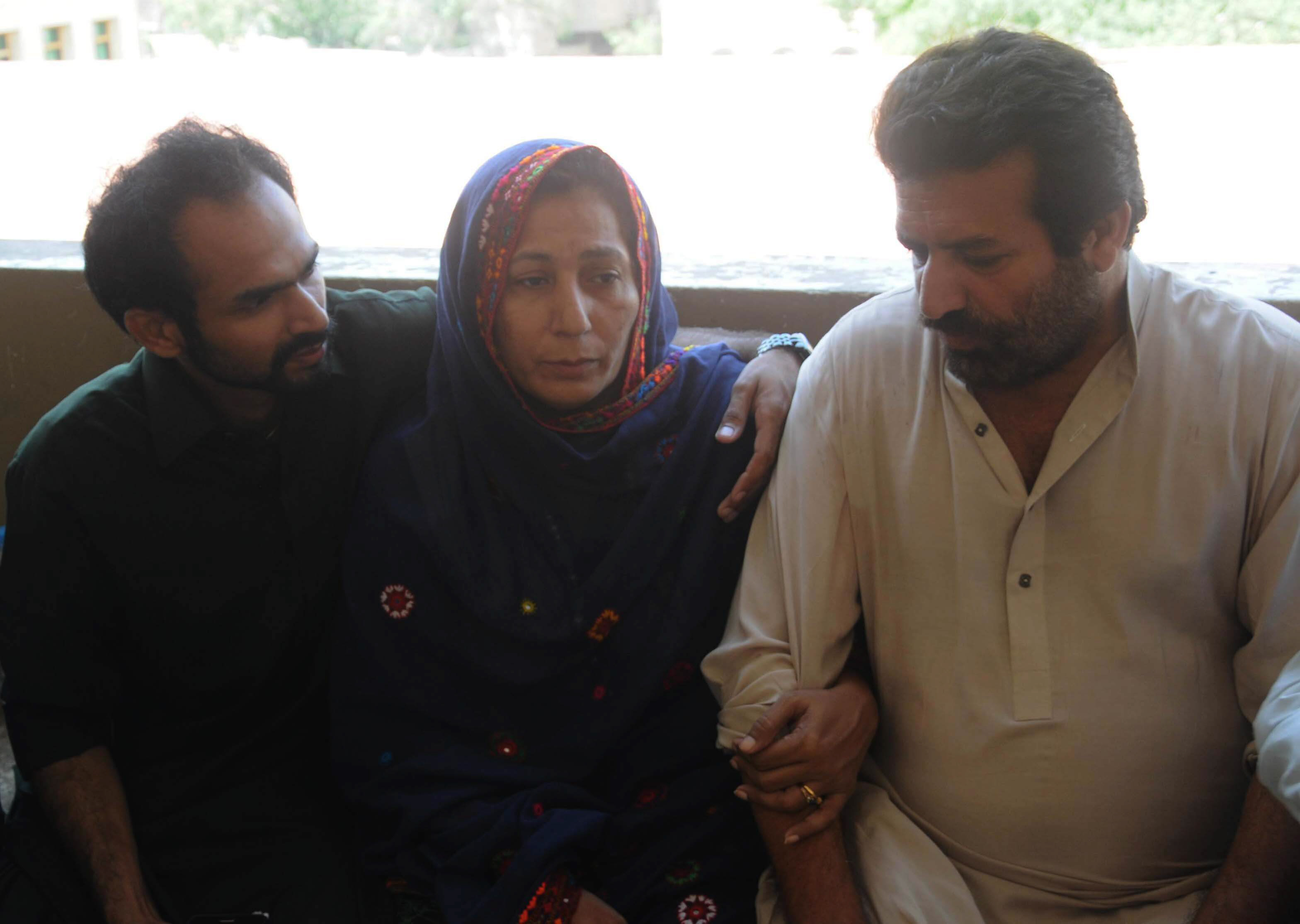 ---
KARACHI:



Four eyewitnesses identified the suspects, allegedly involved in the murder of Sulaiman Lashari, during an identification parade held before a judicial magistrate on Monday.




The eyewitness, including the victim's mother, brother, brother in-law and a servant, successfully pinpointed the four police officials during the identification parade conducted by the judicial magistrate in district South, Mumtaz Ali Solangi.

According to the prosecution, Salman Abro, accompanied by five police guards, arrived at Lashari's house and opened fire at him. As a result of the assault, Lashari was killed, the prosecution added. In retaliation, one of the victim's guards, Ghulam Ali, opened fire at the attackers, injuring Abro and a police guard, Zaheer Ahmed.

The policeman later died while Abro was admitted to a private hospital in a critical condition. Ali was also hurt in the exchange of fire.

The witnesses identified the police officials, PC Maqbool, PC Yasin Jamali, PC Imran Ali and PC Rashid, during the parade. While identifying the suspects and providing information about the incident, the witnesses admitted that they had also opened fire on the attackers in self-defense.

Meanwhile, the victim's mother kept weeping and requesting the court to provide justice. She said that the suspects had barged into her house and opened fire at her son who was preparing for his exams at the time.

Lashari's brother also identified the suspects and told the court that he, along with the guard, had opened fire on the attackers in self-defense. The two other witnesses also successfully identified the suspects. A case, No.235/14, under Sections 302 (premeditated murder), 324 (attempted murder), 427 (mischief causing damage), 109 (abetment) and 34 (common intention) of the Pakistan Penal Code, read with Section 7 of the Anti-Terrorism Act, 1997, was registered at Darakhshan police station.

The suspects are on physical custody remand till May 15.

Published in The Express Tribune, May 13th, 2014.
COMMENTS
Comments are moderated and generally will be posted if they are on-topic and not abusive.
For more information, please see our Comments FAQ