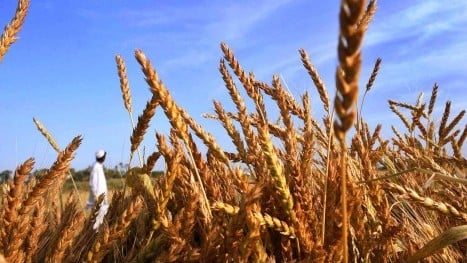 ---
LAHORE:
A cash-strapped Punjab province is left with little sources to buy the new wheat crop and is now asking commercial banks to provide finances to buy the crop.
Punjab also has a leftover stock of over 2 million tonnes of wheat from last year which the federal government will buy as strategic reserve.
The Punjab Government announced an attractive wheat procurement price for wheat farmers last year. The aim of the offer was to boost wheat production to avoid a possible shortage. But now the government is facing financial difficulties to pay the producers.
Meanwhile reports are that State Bank is reluctant to provide guarantee for the government. Punjab already owes 80 billion rupees to State Bank.
Senior government adviser, Zulfiqar Khosa says the province is in talks with various banks to provide financing for the procurement.
COMMENTS (1)
Comments are moderated and generally will be posted if they are on-topic and not abusive.
For more information, please see our Comments FAQ