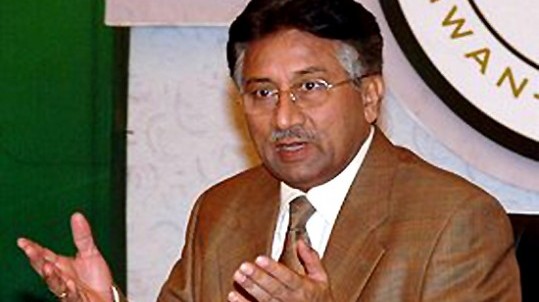 ---
KARACHI: The government on Monday responded to former president General (retd) Pervez Musharraf's plea in Sindh High Court (SHC) refusing to take his name off the Exit Control List (ECL), Express News reported.

The government contended that since the death sentence was a possible outcome of the cases Musharraf was a defendant in, he would most probably abscond if his name were taken off the ECL.

The SHC on April 23 had directed the federal government to file its comments, explaining why it restricted former military ruler Pervez Musharraf – who is facing multiple trials including one under the high-treason act – from travelling abroad.

The SHC bench comprising Justice Muhammad Ali Mazhar and Justice Shahnawaz Tariq had ordered the Attorney General of Pakistan (AGP) Salman Aslam Butt to submit a reply from the federal authorities by May 7.