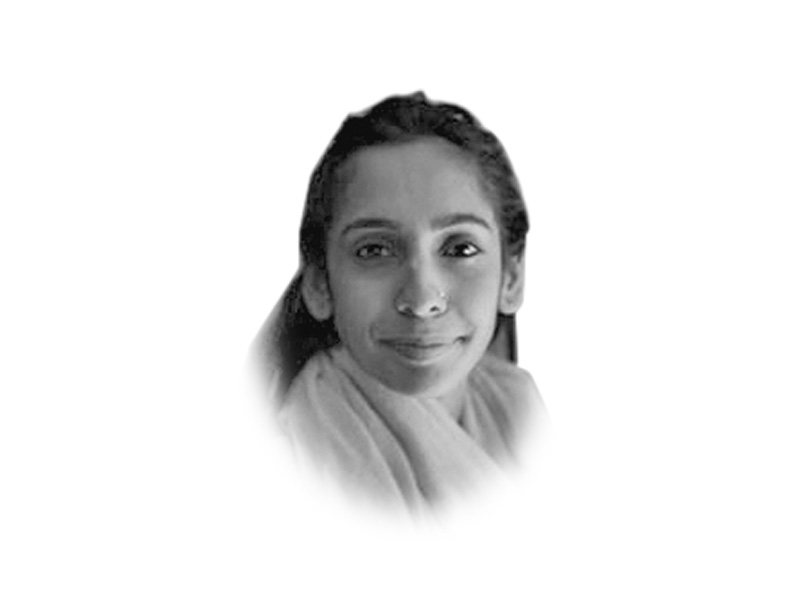 ---
A  number of past rulers have built monuments to mark their presence in history. Within many of these monuments in Lahore, one notices something curious at play: a desperate attempt to leave a mark.

Fragments of an ideology are left behind, encased in terrifying aesthetics. There is an attempt to set down in concrete an otherwise flighty idea of modernity. The phenomenon continues to abide. In Lahore today, we see a fast-paced, frantic construction, all for the purported goal of 'urban development', which is meant to signify a universal good.

There is also a sense that to be modern, one must look modern. And so there must be flyovers, underpasses and what's more, elevated roundabouts. It is almost common knowledge among urban planners that more roads only lead to more cars and doesn't necessarily reduce the amount of traffic. Easing the flow of traffic is undoubtedly not a bad idea, that is, for those who drive cars. So, what purpose is this shiny, selectively-cleaned Lahore serving?

The development of Lahore is bound to a particular vision, yet presented as common sense. When was it unanimously agreed that for a city to be more inhabitable, it had to look a certain way? Maybe some of us hold diverging opinions about what constitutes an inhabitable city. Perhaps, that city does not have so many flyovers or gigantic peacock heads arbitrarily placed at the entrance of roads. And one still has a view of the Badshahi Masjid.

Azadi Chowk is an elevated circular structure on Ravi Road with four ramps for exits. It cuts through the skyline slicing the view of Badshahi Masjid into half.  Interestingly, one would get a spectacular view of the mosque from Azadi Chowk itself. The symbolism is almost too cruel. It raises the question of how important the way that we visualize a city is to our experience of it. The rapid transformation of Lahore, visually and viscerally, will have many effects beyond just the superficial. The infrastructure that determines how we navigate the city has significant implications for how we relate to one another. Or is a 'better' city simply one which we can move through faster? Clearly, 'urban developers' need to be smarter.

Published in The Express Tribune, May 3rd, 2014.