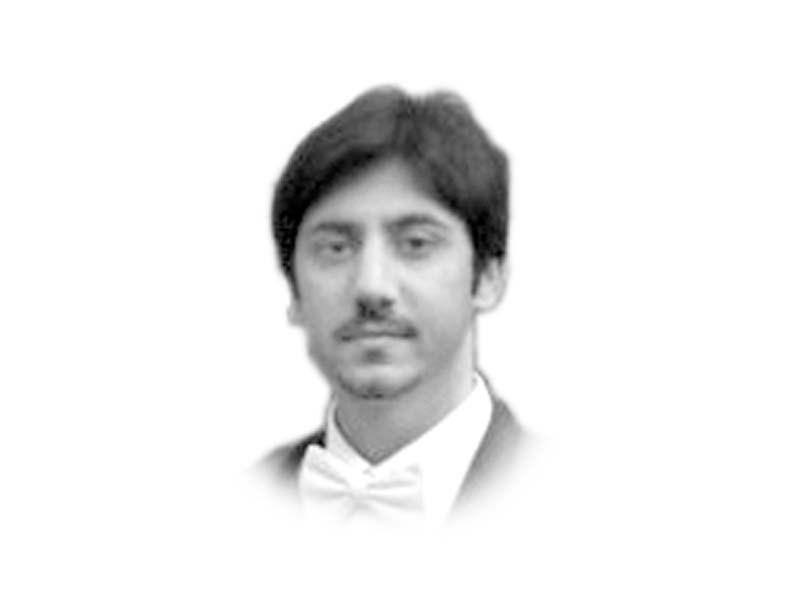 ---
Talk to any business owner in Pakistan and get the exclusive 'inside stories' of corruption by the government –- an entity that is supposedly, intrinsically against progress of the country and its people. Everyone knows every dirty little secret about every politician. The businessmen complain, beat their chests and cry over exorbitant losses (mostly exaggerated), unfair policies, all the while sitting in posh million-dollar houses, not having ever paid taxes, evading custom duties and frequently bribing the government and politicians. And yet, it's the government and politicians who are corrupt.

Today, however, we are faced with a bigger evil — one that goes unnoticed beneath the age-old propaganda against politicians by certain quarters of Pakistan. Enter property dealers, housing society developers and land mafias that are a bigger evil and threat to Pakistan and its people in the coming decades.

Land mafias are spreading like a disease all over Pakistan, and more specifically in Punjab, through 'affordable' housing societies for the growing population in the country. During the 10 years of General (retd) Musharraf's rule, the lack of vision and direction led to the boom of unregulated property and housing societies all over Pakistan. Musharraf's rule also transformed a professional military and its soldiers into land thirsty elite and property dealers, a fact that most of the professional military men still resent the most about Musharraf.

The rise of unregulated and unplanned housing societies and land mafias are causing grave concerns. For one, housing society owners free ride on the government's development projects. The government provides the network of roads, bridges, electricity and water but the real beneficiaries are the housing society owners who ensure, at times with hefty kickbacks, that a government road passes through their land, allowing the land price to touch the ceiling. In case the government tries to change the development plan to cut the costs or provide better access to the people, as it has happened recently, housing society owners pay off a couple of news reporters who in turn spawn propaganda against the sitting government.

The second and most important factor is how small farmers are being cheated into selling their lands, often forcefully, to housing society owners. Inside knowledge of government development plans allow the developers to start acquiring the land in lucrative areas. The poor farmer or small landowner is usually clueless of the larger picture and sells off the land at a menial price. The same land in couple of years, through government projects, becomes a highly priced asset.

Housing prices over past five to 10 years have multiplied exponentially, changing the dynamics of the middle class, which is not able to afford a house anymore. The middle class in Pakistan is slowly descending and hovering over the poverty line. It is a little surprise, then, that we at the same time witness more and more exotic cars and houses in the posh areas of Karachi, Lahore and Islamabad.

The problem is not just that land is becoming exceptionally expensive, but that with every passing year, land is becoming scarce. Upon doing some research, I was told by the farmers that if the same trend continues for the next 10 years, people won't be able to buy any land between Lahore and Islamabad, given the way cities are growing and land mafias are acquiring land.

Scarcity of land leads directly to a major problem: a growing food crisis. With urbanisation and a growing population, landowners who earlier used to rent out their land to small farmers to grow wheat and other food crops realise that there is a lot more money to be made by developing housing societies.

In an agro-based economy like Pakistan's, we cannot afford to lose agricultural land. As a government, we must put a restriction and strict barriers to entry on development of housing schemes.

While the Ministry of Planning, Development and Reform is in the process of setting up an Urban Policy Unit to rise to the challenge, the real implementation of any policy will have to come through support from the general public.

Published in The Express Tribune, May 3rd, 2014.

Like Opinion & Editorial on Facebook, follow @ETOpEd on Twitter to receive all updates on all our daily pieces.