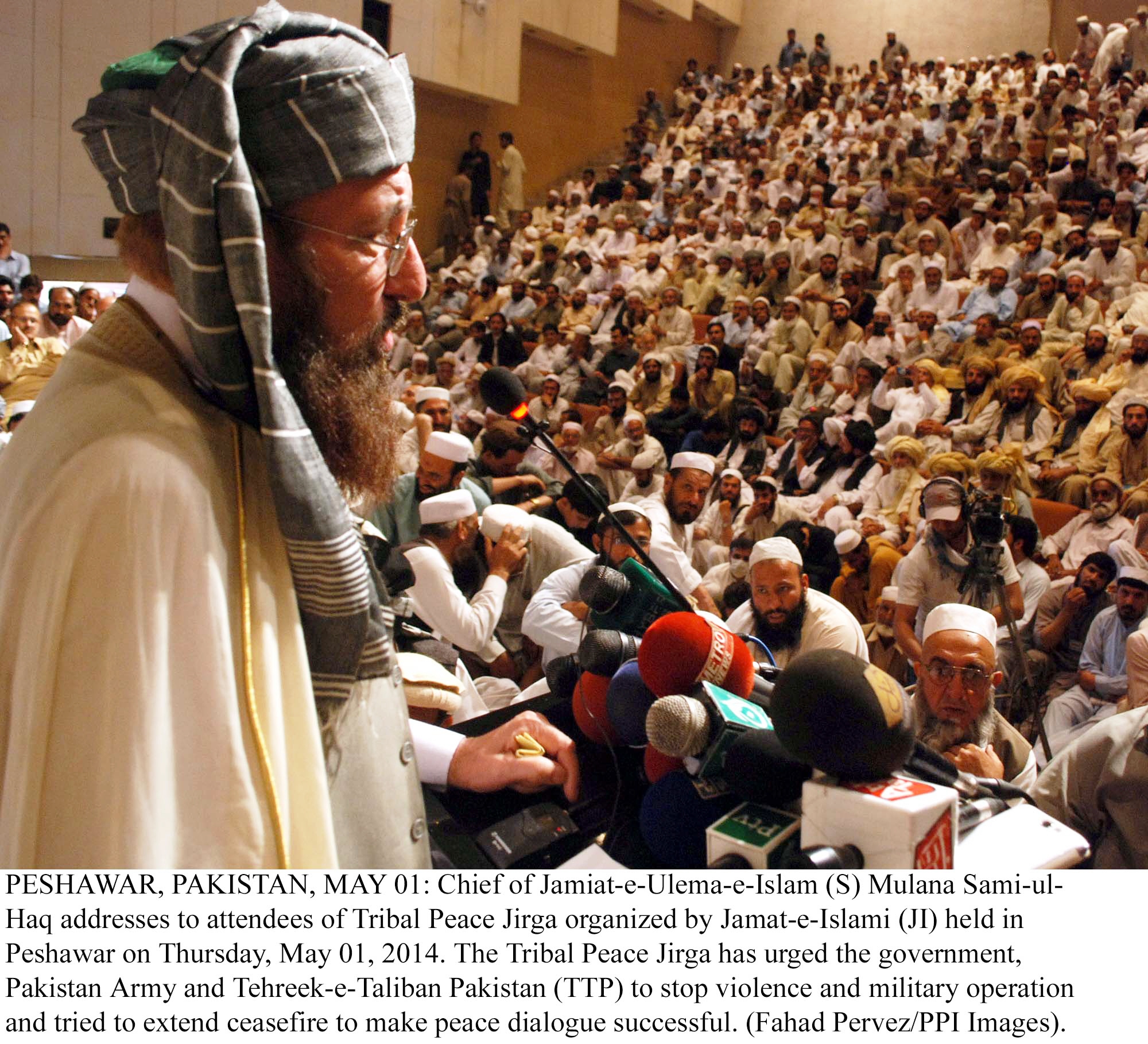 ---
PESHAWAR: Drone attacks have stopped since the peace negotiations with the Tehreek-e-Taliban Pakistan (TTP) started, said Jamiat Ulema-e-Islam-Samiul Haq (JUI-S) chief Maulana Samiul Haq while addressing a tribal jirga in Peshawar.

The JUI-S chief, who is also heading the TTP intermediary committee, stated that US President Barack Obama supported the peace talks while on the other hand Pakistani politicians and anchors, instead of encouraging them, were showing resistance.

Haq remarked that everytime they start "the car" of the negotiations a "breaker" comes in front of it.

Appeal for a ceasefire

TTP intermediary Prof Mohammad Ibrahim, while speaking at the jirga, appealed to the TTP as well as the Pakistan Army to announce a ceasefire.

He further stated that the peace negotiations can only move forward if both sides sit on one table again.

'Smell of explosives'

Jamaat-e-Islami ameer Sirajul Haq also spoke at the occasion.

Referring to Pakistan's soil, and the law and order situation in the country, he stated that "my mother's lap smells of explosives."

He added that he wanted a system in the country which treated everyone, from a sweeper on the streets to a landlord, equally.

The JI ameer claimed that if a person is not rich he cannot even knock at the doors of the courts.
COMMENTS (16)
Comments are moderated and generally will be posted if they are on-topic and not abusive.
For more information, please see our Comments FAQ