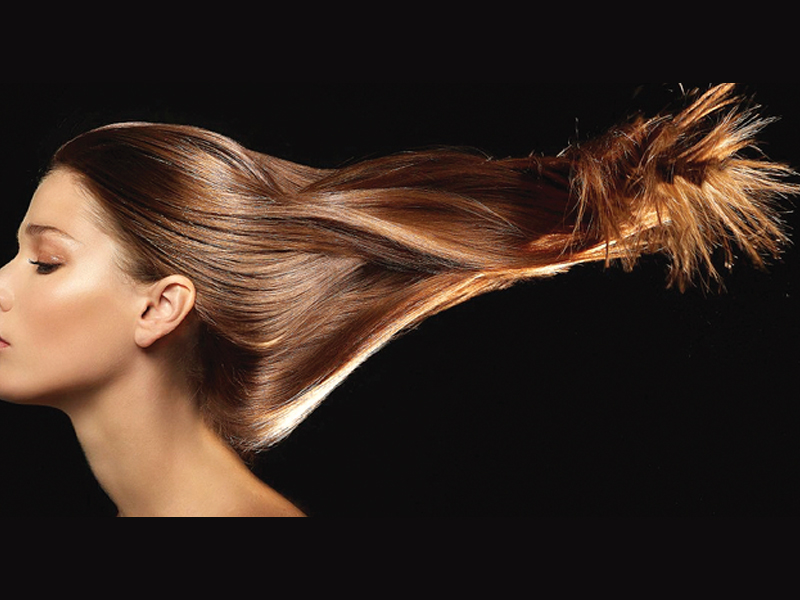 ---
Dullness, dandruff and excessive hair fall - summer brings along with it a whole lot of sun and hair problems. Here are a some tips you can use in order to keep your scalp and hair healthy in Pakistan's scorching heat.
Keep your hair clean


Summer means sweat, and greasy hair is the root of infection, so keeping your hair clean is essential. Not washing your hair results in an increased amount of moisture on the scalp, causing roots to weaken. This further causes itching and irritation, which in turn leads to hair fall. Therefore, regular shampooing is absolutely vital during the summer.

Control shampoo usage




As mentioned above, basic hair care starts with clean hair, but too much cleansing can also be damaging. The scalp produces an oily substance, called sebum. It is important to choose a shampoo that removes the right amount of oil. Daily shampooing is not a problem as long as the shampoo is mild and formulated for daily use. However, most shampoos aren't made for daily use and unnecessarily strip the hair of its natural moisture. Be sure to do your research before investing in hair care products.

Use the right brushes




Also, combing with the right brushes and following correct brushing techniques are vital. You should use a wide-toothed wooden base comb or a tortoise shell comb. Never go for rubber or iron combs and make sure the ends of the comb are not pointed. Start combing the hair carefully from the ends in a downward direction only. Comb your hair only when dry, as hair is weakest when it is wet. If you feel you must comb your hair, simply use your fingers to untangle it and wait for it to dry.

Avoid using a hair dryer




If possible, avoid using a blow dryer. Instead, gently squeeze out excess water from the hair and blot it with a towel. One of the main causes of hair loss is the use of hair dryers. The skin pores of the scalp open up while blow drying due to the heat, which allows dirt to enter the pores and that leads to hair loss. Also, regular use of hair dryers dulls the hair. Styling products that contain alcohol or other harsh chemicals too can spell hair trouble.

Chop, chop




Have your hair trimmed on a regular basis, at least once every two-three months. It is not only important for growing out layers, but also helps ensure that the hair remains healthy and does not become prone to split ends. Regular trimming also promotes hair growth, which is a definite plus.

Watch what you eat 




Diet, too, plays an important role. You should consume a balanced diet to ensure that you get essential nutrients for your hair. Your hair reflects your health, and the lack of a balanced diet can affect the texture your hair and make it look dull and rough.



Published in The Express Tribune, April 25th, 2014.

Like Life & Style on Facebook, follow @ETLifeandStyle on Twitter for the latest in fashion, gossip and entertainment.
COMMENTS (3)
Comments are moderated and generally will be posted if they are on-topic and not abusive.
For more information, please see our Comments FAQ